Sled dogs, Mounties, and maple syrup, oh my! After studying Mexico, we hopped on the Imagination Express and headed to Canada. One of our homeschool daily rhythms includes Book Basket Time, where I lay out a feast of books and the kids read, look at pictures, and immerse themselves in their learning. It is such a rich time for us and we usually spend more time than I have "scheduled" out for it.
This Canada unit was no different and we soaked up so much! When I asked my oldest which book was his favorite out of this list of Canada Books for Kids, he immediately told me Paddle-To-The-Sea, which if you've never read it, is really quite fabulous.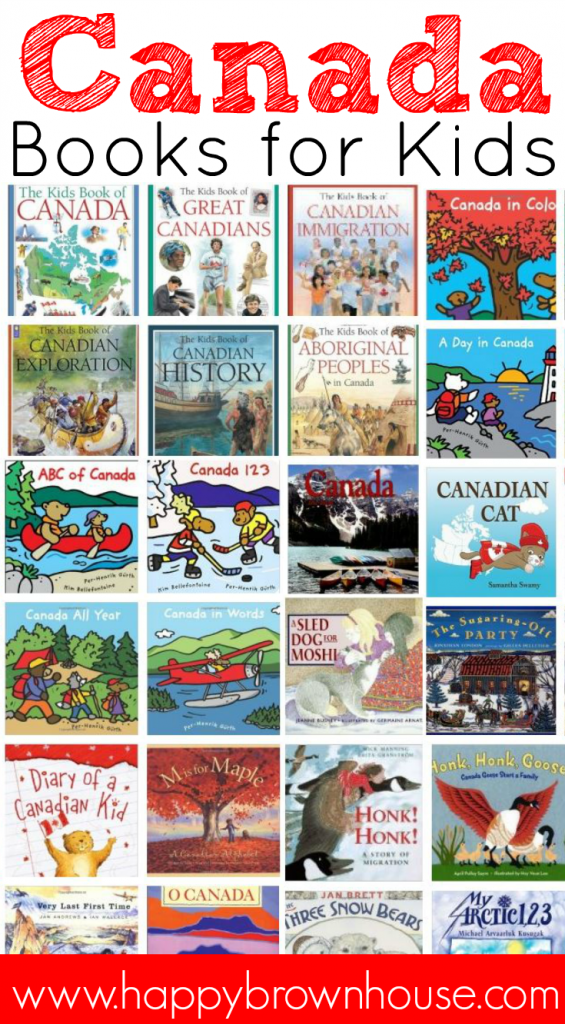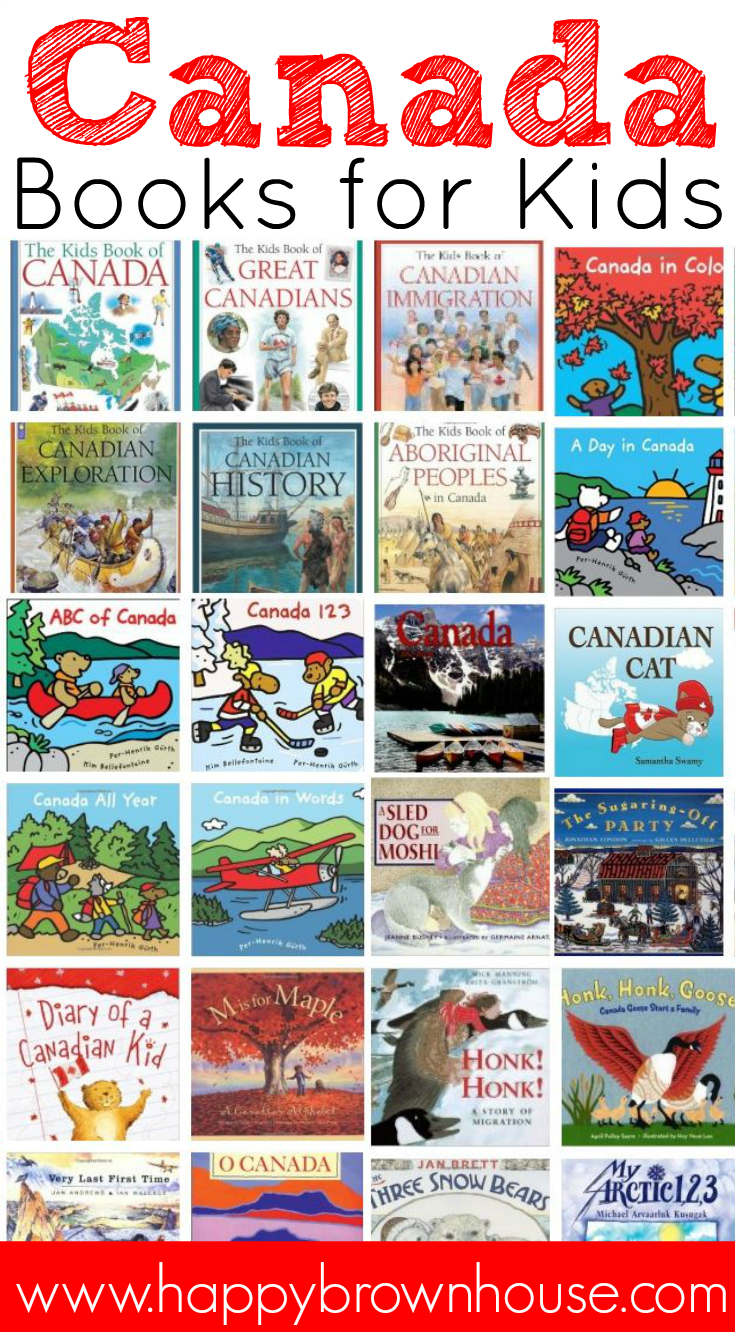 (Disclosure: Affiliate links are present. This means, at no cost to you, I will earn a small commission if you purchase through these links. This helps keep the blog running, so thank you!)
As always, there is a mixture of fiction and nonfiction books, as well as books for different age levels. I love to include lots of variety in our Book Basket Time to keep things interesting and well-rounded. What was in our library bag for our Canada unit study? Take a look!
 The Kids Book of Canada
 ABC of Canada
 Amazing Pictures and Facts About Canada: The Most Amazing Fact Book for Kids About Canada
 The Kids Book of Canadian History
 The Kids Book of Great Canadian Women
 The Kids Book of Great Canadians
 The Kids Book of Canadian Immigration
 Kids Book of Canadian Exploration
 The Kids Book of Canadian History
 The Kids Book of Canada
 The Kids Book of Aboriginal Peoples in Canada
 Canada: The Culture (Lands, Peoples, & Cultures (Paperback))
 Next Stop: Canada (TIME FOR KIDS® Nonfiction Readers)
 Canada: The Land (Lands, Peoples, & Cultures (Paperback))
 Good Night Canada (Good Night Our World)
 The Canada Geese Quilt (Puffin Chapters)
 Oh, Canada!
 Canada in Colours
 ABC of Canada
 Canada ABC
 Canada ABCs: A Book About the People and Places of Canada (Country ABCs)
 Canada 123
 A Day in Canada
 Canada All Year
 Canada in Words
 Canadian Cat (The Adventures of Canadian Cat)
 M Is For Maple: A Canadian Alphabet (Discover the World)
 The Sugaring Off Party
 Very Last First Time
 O Canada
 A Sled Dog for Moshi
 Being Caribou: Five Months on Foot with a Caribou Herd
 Paddle-to-the-Sea (Sandpiper Books)
 Honk! Honk!
 Honk, Honk, Goose!: Canada Geese Start a Family
 The Way Home
 The Three Snow Bears
 My Arctic 1,2,3
 Mama, Do You Love Me?
&
Other Books Lists for Kids
Geography Books for Kids
Mexico Books for Kids
France Books for Kids
Rainforest Books for Kids
14 Picture Books about Building with Blocks, Engineering, and Architecture