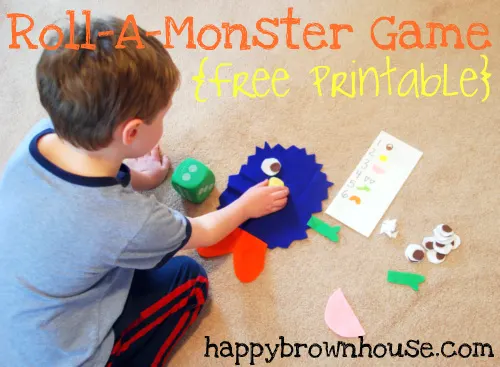 Using the book If You're A Monster And You Know It as our starting point, we played a Roll-A-Monster to review body parts and build our own silly monsters. It's a fun little book that grabbed Jonah's attention.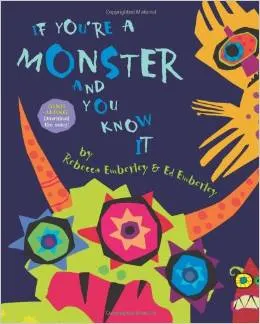 Monster Body Parts Prep
Using craft felt, I made some simple shaped body parts for the monster.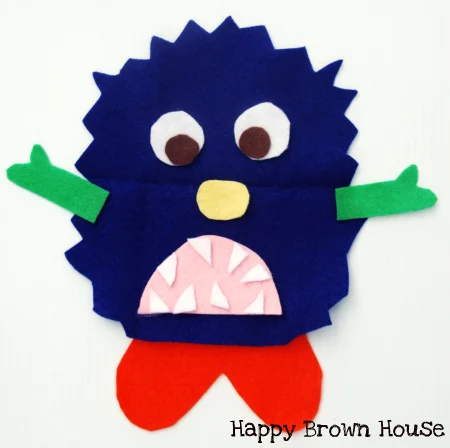 I free-handed my monster shapes and cut them out of inexpensive felt from the craft store.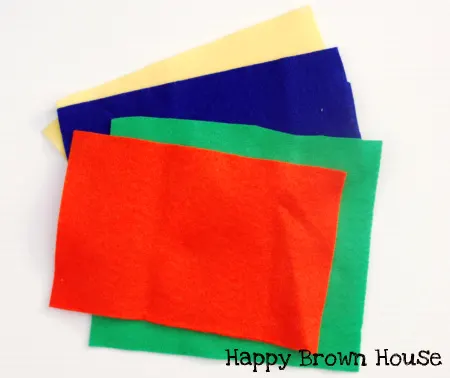 Roll-A-Monster Game Printable
Once the felt monster pieces were ready, I created a printable to go along with the game. I'm offering the Roll-A-Monster Game and the directions to you so you can spend some time giggling with your own "Little Monster."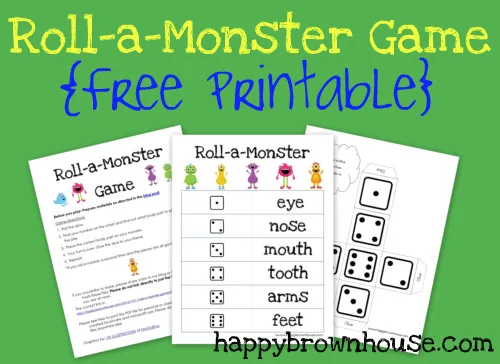 Download [Download not found]
How to play the Roll-a-Monster Game:
Roll the dice.
Count the dots.
Look at the chart to see what monster body part to add to your monster (Download below)
Place the correct body part on your monster.
Now, it is the other person's turn.
If you roll a number that you've already used the body part (like feet), roll again. If you roll a number the second time, and you still can't go, then your turn is over.
Enjoy!