I'll never forget my first day of teaching kindergarten in an inner-city school with struggling students, half of whom didn't speak English when they walked in my classroom. As I supervised students working at the art table, I noticed that none of my students were holding their scissors correctly. Later in the day, I watched as several children struggled to hold their pencil, grasping it as if they were holding a knife and stabbing their paper, while attempting to write their name. Besides the fact that they couldn't write their name, it was evident that my students had not spent time at home developing Fine Motor Skills in the most critical time period for them to develop. It was also very evident that I had my work cut out for me to catch them up and strengthen their little hand muscles.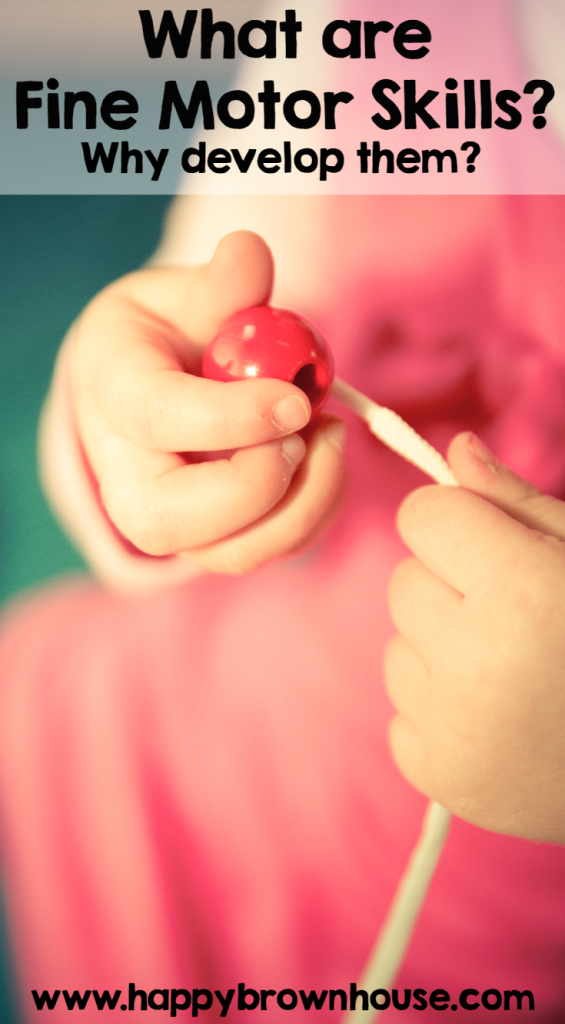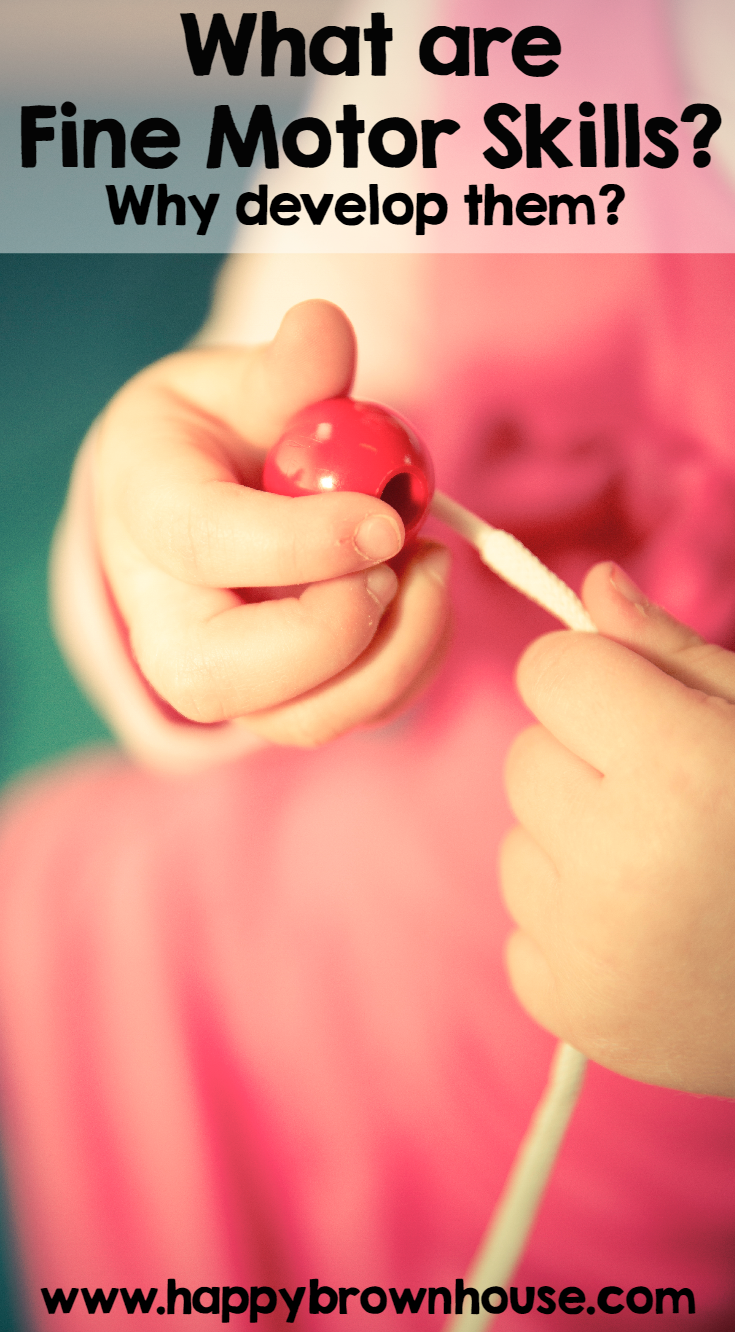 What are Fine Motor Skills?
Motor Skills are divided into two categories: Gross Motor and Fine Motor. Gross Motor Skills are the coordination of movements that are required for large movements: crawling, running, jumping, throwing, climbing, etc. These are the skills that develop first. Fine Motor Skills are the coordination of movements that are required for small muscle movements: cutting, writing, opening water bottles, tying shoes, etc. Both sets of motor skills work together to help us function through our day, but fine motor skills are the more detailed of the two skills.
Why Develop Fine Motor Skills?
Do you really need to focus on Fine Motor Skills? Won't kids just pick up on them? To a certain extent, yes, kids will develop them as they go through life, but I'd argue that they might not be fully developed without some intentional practice. If we truly want to set up our children for success, I think it is important for us to set up opportunities for them develop.
Fine motor skills are important because they directly impact how well a child can write and cut paper.
I recently posted a picture on Facebook of my son's writing. A friend complimented his writing followed by the question, "How did you get him to write so well?!" Deep down I knew what she was asking; she wanted a formula for the same results. My answer: We developed fine motor skills before I ever expected him to write.
Need help with developing fine motor skills? Read these posts.
The Ultimate Guide for Developing Fine Motor Skills
Focus on Fine Motor Skills: Cutting
Focus on Fine Motor Skills: Lacing
Focus on Fine Motor Skills: Pinching
Focus on Fine Motor Skills: Tearing
Focus on Fine Motor Skills: Twisting
6 Tips for Correcting Pencil Grip
10 Ways to Boost the Power of Playdough
10 Favorite Toys for Fine Motor Skills
100 Household Items for Fine Motor Skills