Teaching your child to read can be a daunting task to some. There are many different ways to teach reading and even more reading curriculum choices. And don't even get me started on what to do if your child struggles with reading. Some days it's enough to make your head spin! I get it. I truly do. Having taught countless kids in my public school classroom and two more at home, I've seen each end of the reading spectrum. With the right recipe for success, I believe every child can learn to read. Here are 5 Ways to Supplement a Homeschool Reading Curriculum to get your child reading in no time.
In my own homeschool journey, I taught each of my two boys how to read differently. With my oldest, I didn't use a formal reading program. I used lots of my materials from my teaching days and the phonics instruction included in our chosen all-in-one curriculum. I supplemented our curriculum often. He learned to read easily and is very much a bookworm. With my youngest, I chose to use a formal reading program in addition to our regular all-in-one curriculum. Even though I don't have to supplement our very thorough reading curriculum, I choose to because you can never have too much practice when learning how to read. While he is still learning, my youngest has also picked up on reading very easily.
Can I say which method worked better? No, both of my boys are very different. But what I can say, is that I supported both boys the same way in their reading journey. All of the extras I added in? Those were the same.
So, how do you supplement a homeschool reading curriculum? It's pretty simple, really. I've pinpointed 5 of the main ways I supported what the boys were learning in their phonics instruction. These are things you could very easily do to help your child be a successful reader. Honestly, this list of reading supplements is good for any parent whether they homeschool or not.
*Disclosure: I received Reading Eggs for free and was compensated for my time for writing this post. All opinions are my own and I was not required to post a positive review.
Online Reading Games
What kid doesn't like a little screen time? Online reading games are fun and engaging for kids. Our favorite online reading game is Reading Eggs. At the moment, my youngest son plays it daily. It's been a great thing to include in his homeschool day while I'm busy teaching my oldest son. Reading Eggs is something he can do independently, and it is educational. It's a win-win!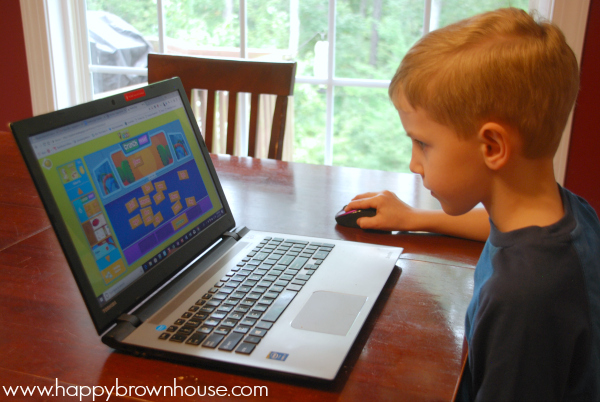 I have found Reading Eggs to be a great way to supplement our reading curriculum. For a full review of Reading Eggs, you can see my previous post about Using Online Reading Games in Your Homeschool. It gets down to the nitty-gritty details about Reading Eggs.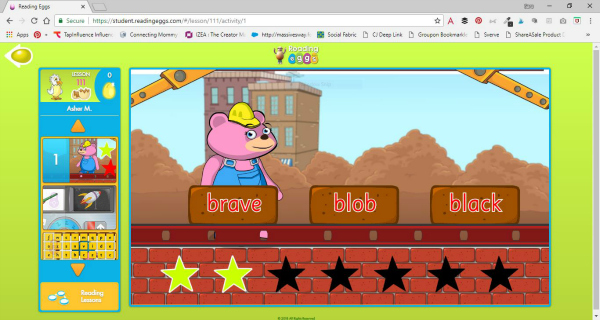 The activities in Reading Eggs are fun and engaging! I'm constantly amazed at the variety of ways Reading Eggs works on reading concepts. After taking a placement test, kids can work on learning to read at their level. Obviously, the self-paced activities grow with your child's reading abilities. For example, my son in first grade is working on lots of sight words while my son in sixth grade is working on reading comprehension after reading stories. (Just so you know, Reading Eggs also offers a math program if that is an area your child also needs help with.)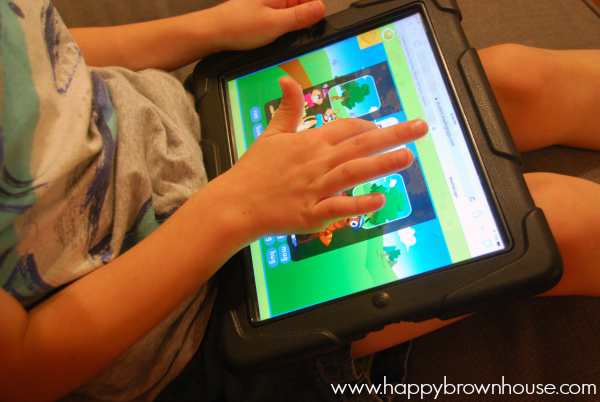 Read Aloud
Parents should read aloud to kids for at least 20 minutes a day. There are many benefits to reading aloud to a child. More than just snuggling up for a cute story, reading aloud increases vocabulary, increases reading comprehension, instills a love for reading, and more. Reading aloud is one of our very favorite things we do during our homeschool day. As a matter of fact, it's one of the very first things we do to start our day. We have moved into reading chapter books aloud and my boys can't get enough of it. It's such a sweet, sweet time. (For those of you that are still reading the same board book 100 times a day, solidarity. It gets better.)
While most kids will sit and look at picture books, many lose interest when you move to chapter books with very few pictures. If you find that your child has a hard time while listening to chapter books, give them something quiet to do while you read. Things like playdough or coloring are perfect for this. Occasionally stop reading to let your child tell you in their own words what you just read to them, also known as narration in the Charlotte Mason homeschool method. This will help you gauge if your child is listening and is comprehending the story. It will encourage them to pay attention if they know they will be asked about the story.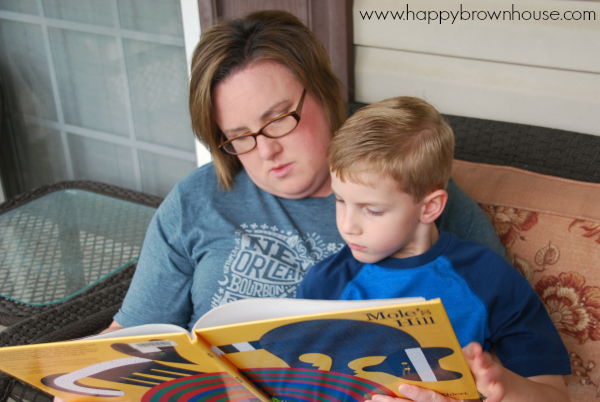 Go to the Library...often
Give that library card a workout and load up on books! If you have a culture of reading in your home, you will most likely raise a reader. Let kids pick out books that are interesting to them. I would also encourage you to get a book to read for you, too. Letting your kids see you reading sends them the message that reading is important.
Most libraries have story time programs and I encourage you to take advantage of these. They are fun and engaging. When my boys were preschool age we went every week. Story time was a sanity-saver during the hard years of my early parenting journey.
I suggest you to get to know your librarian. They are a wealth of knowledge when it comes to picking out books and they are great at making suggestions should you need them. I've asked our librarian for recommendations many times and we've always loved the books she suggested.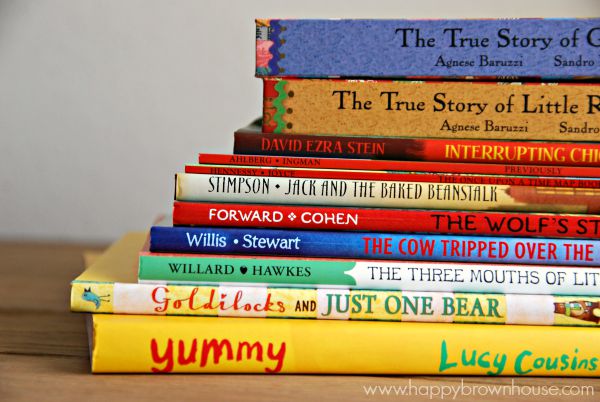 Make Reading Fun
Who says reading has to be boring? Kids love a good game! You can sneak in some reading practice and have fun at the same time. For kids still learning their letters, try some of my preschool busy bag ideas that focus on the alphabet (my Alphabet Dominoes and Alphabet Clip Cards are a great place to start).
There are lots of things you can do to make learning to read fun. Here are a few ideas:
Play Hide-and-Seek: Hide index cards with letters or sight words written on them around the room. When a child finds it, they read it to you.
Play Bang: Write letters or sight words on popsicle sticks. On a few of the popsicle sticks write the word "BANG". Place all of these in a cup. Let your child draw a popsicle stick and read it. If they read it correctly, they get to keep the popsicle stick. If they pull a popsicle stick out of the cup that says "BANG", they have to place all of their posicle sticks back in the cup.
Play Hopscotch: Using chalk, write letters or sight words in hopscotch squares. When your child jumps in that square, they have to read it.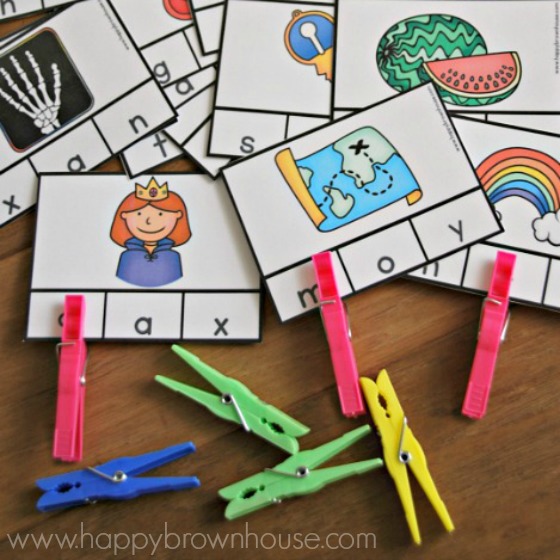 Leveled Books
Even though our reading curriculum comes with stories for my son to read, I still provide lots of leveled reading books to help him gain confidence and lower frustration. Kids have a sense of accomplishment when they can read the words successfully and leveled books provide that opportunity for success. Some of the easiest of the leveled readers have repetitive text and usually focus on one or two sight words. The difficulty gets harder with each new level.
Used bookstores usually have a large selection of leveled readers for pretty cheap. You can also find them at the library, but I have found they don't have a large selection of leveled readers. Don't forget--you can always ask grandparents to buy leveled readers instead of toys for gifts.
Raising a Reader
Sometimes teaching your child to read is an uphill battle, but it is so worth it in the end. Some kids learn early while others take time until it clicks. Be patient with your child and the trust the process. Listening to those little voices read their first words will be sweet music to your ears. Have your video camera ready because their time will come. I promise. Need proof? Here's my oldest son when he was four and just learning how to sound out and sort word family words.