My preschooler has been working on beginning sounds and figuring out what letter of the alphabet words start with lately so I made these Alphabet Beginning Sounds Clip Cards for him. These clip cards will help him practice beginning sounds and strengthen his fine motor skills in one activity. The alphabet clip cards are a perfect preschool activity or kindergarten activity. They have a picture on the top and three letters on the bottom where children have to pick the correct beginning sound letter. He's been loving these cards and I placed them in our collection of busy bags for when I need a quick quiet activity.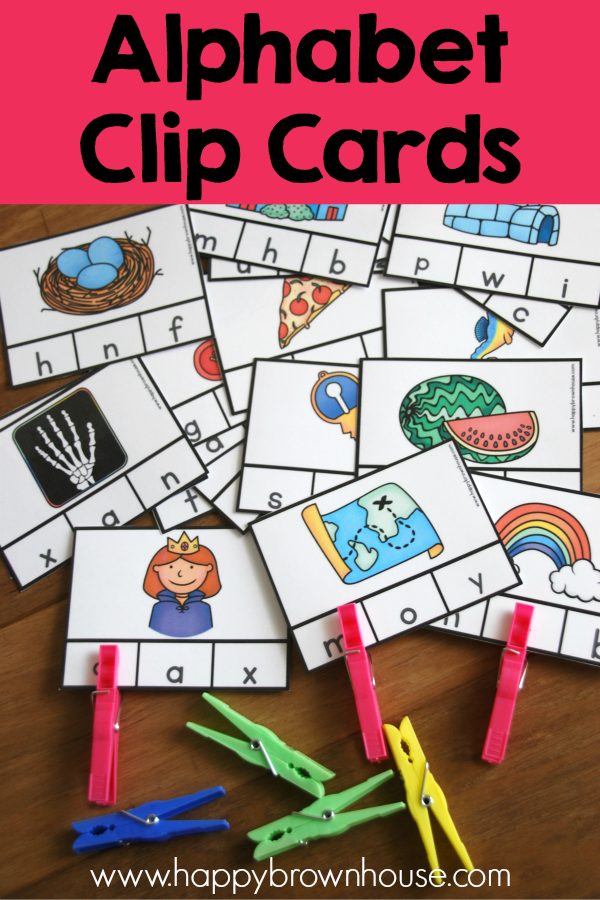 Alphabet Beginning Sounds Clip Cards
Today I'm sharing the Alphabet Clip Cards with you as a printable preschool activity to be used in your home or classroom.
To prepare this activity you will need (*affiliate links included):
Directions:
Purchase and download the Alphabet Beginning Sounds Clip Cards from my blog shop. Print the Beginning Sounds Clip Cards on Cardstock. Laminate them for durability and then cut them out. Let your preschool or kindergarten child practice identifying beginning sounds by clipping a clothespin on the correct letter.
Teaching Tip: If you want to make these self-checking place a small sticker on the back of the card where the correct letter is and kids can turn them over when finished to check to see that all the clothespins are in the correct spot.
I hope your child has fun with these and they provide you with a quick preschool activity for busy bags, learning time with mom, or to keep your little one busy while you are homeschooling the older children. These would also be great to put in quiet boxes if your child no longer naps and you have a special quiet time each afternoon.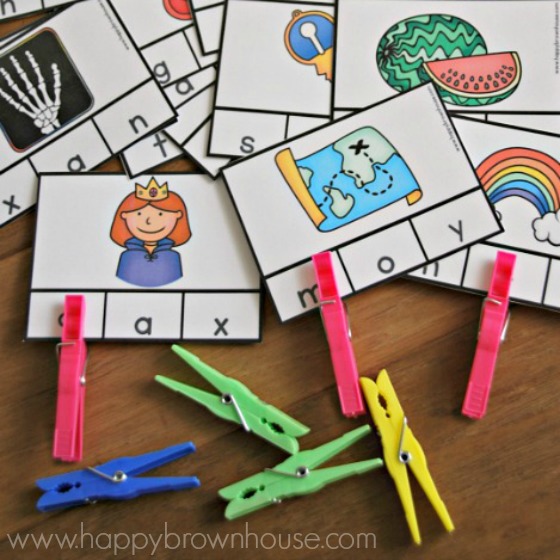 Click here to purchase the free printable from my blog shop
*Please note: The free period for this printable has ended.
Other activities we've done that practice letter identification and sounds: Pound the Sound
Other Printable Busy Bags you might be interested in:
Block Shadows Busy Bag
Clock Puzzles Busy Bag
Tracing Lines Busy Bag