Halloween. It brings up the "Super-Mommy" Complex in me. You know, the one where I refuse to just buy a costume because they are "poorly made and fall apart."  So instead, I drag two children to Walmart in the rain after dinner to get the ONE missing supply in order to stay up late and whip out a homemade costume. Because in my mind, homemade costumes are way better. I know, it's an illness I can't  seem to find the cure for. It's hereditary. {Hi Mom!}
And maybe, this costume complex just continues because they end up being so darn cute. Case in point: The cutest Peter Pan you ever did see…
See what I mean? This is really the first year that Jonah had a request. I'm so glad he came up with this one.
Here's how I made it:
For the shirt, I just grabbed a green long-sleeved shirt that was too big. Cut the bottom and some of the sleeves to look tattered. Cut a "V" in the neck. (I actually messed up here and made it too large, so we put another shirt underneath.) We placed a belt around his waist.
For the pants, I grabbed an old green t-shirt from my closet and traced a pair of his pajama pants that were on the small side to make them look like Peter Pan tights. I used the bottom hem of the shirt to my advantage, so all I had to sew was the inseam and a waistband.
For the hat, I used some felt from my stash and got creative. I didn't have a pattern and had never made a hat before. I was totally winging it. (I was inspired by Ashley at Make It and Love It, but wound up with a slightly different hat.) I ended up making two triangular-ish shapes (with the point rounded off and closer to the back). Then, I realized it wouldn't quite be big enough for his head. So, I added a strip in between the triangle pieces. I pinched it together in the front and trimmed the excess. I added a cuff at the bottom and a red feather on the side.
I also made a dagger out of felt that we attached to his belt. This was, by far, his favorite part. Case in point…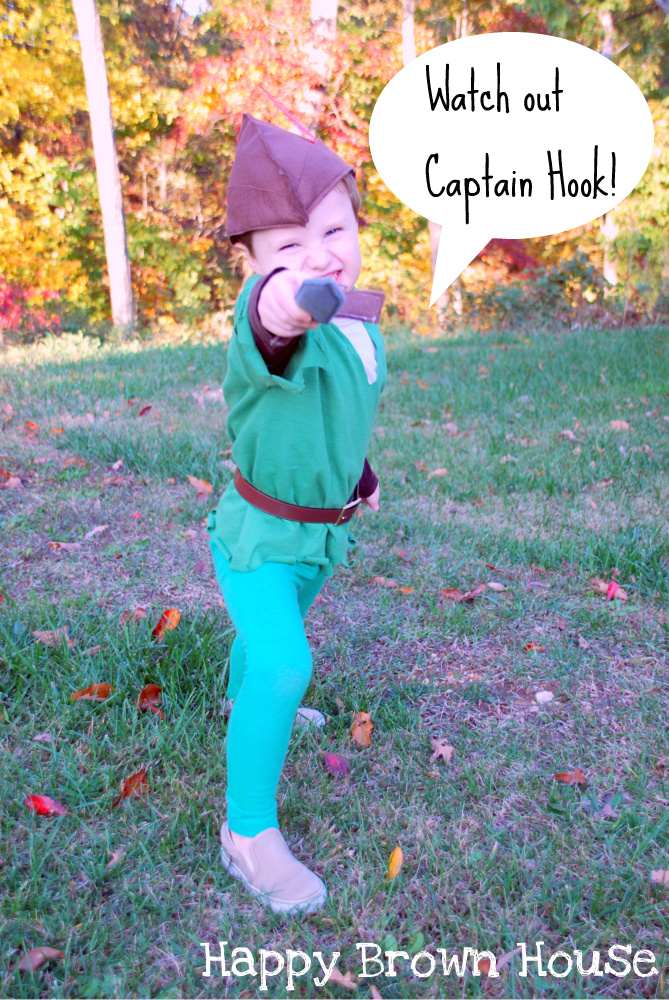 Peter Pan had a pretty cute L'il Pumpkin, too, if I do say so myself. I mean, I am slightly biased.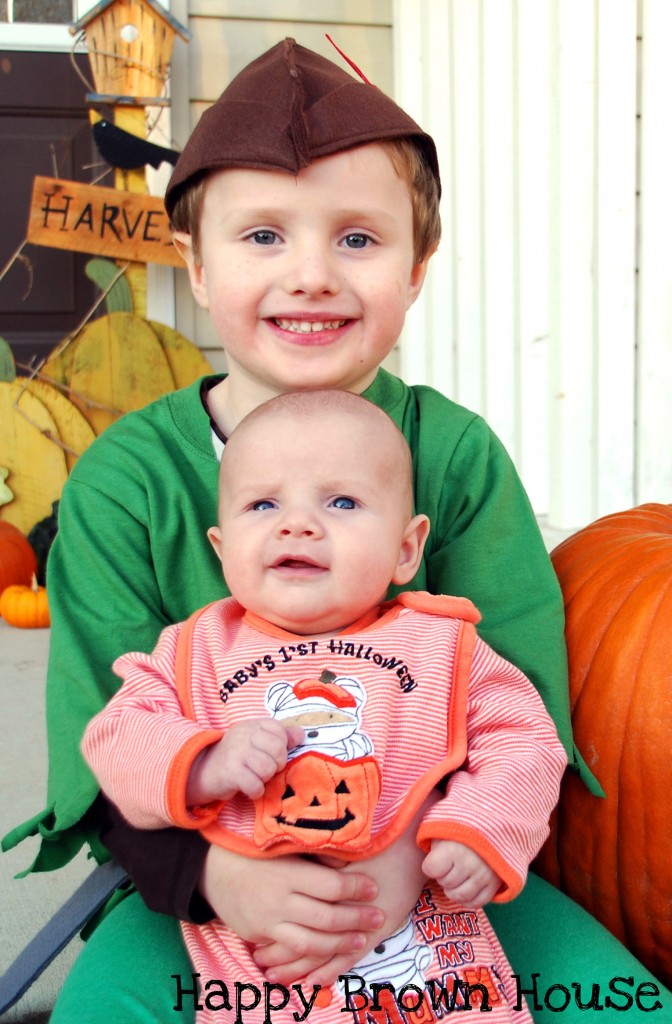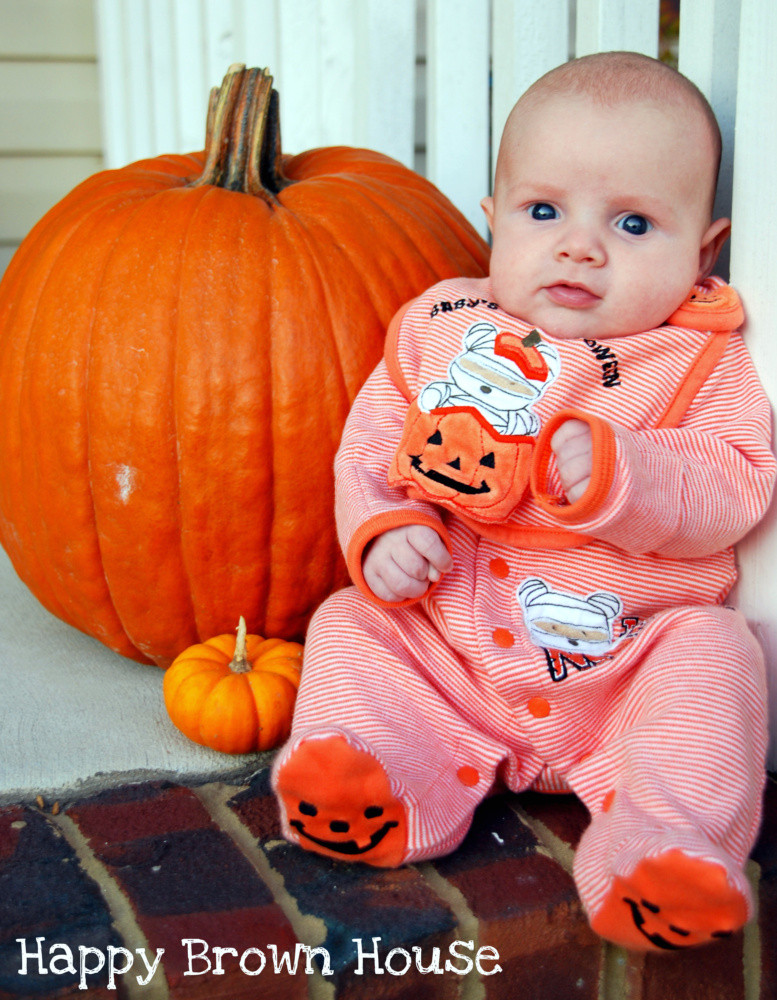 Just slightly 🙂