Jonah and I have been having some knight adventures! He's taken an interest into castles and knights after reading the book In the Castle by Anna Milbourne
. As an extension of the book, we made a shield and pretended we were knights. Making a knight shield is really simple!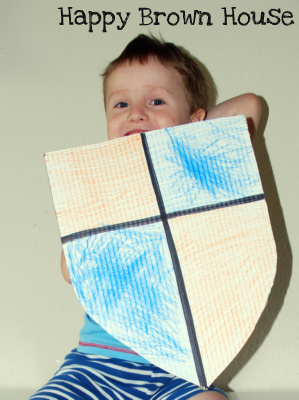 How to Make a Knight Shield:
1. Cut a shield shape from some cardboard. I did this part freehand, but you can always look up some shield pictures and copy the shape. We used the cardboard piece leftover from making the portable puppet theater.
2. Let your little one color or paint the shield shape.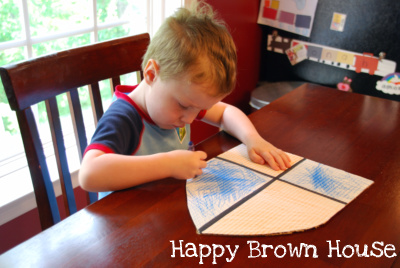 3. Attach a "handle" for the back. I basically cut a strip of cardboard from a cereal box and attached it to the back. I had Jonah place his arm on the shield so that I could see the size he needed. I folded the strip (envision an upside down horseshoe) and taped it down.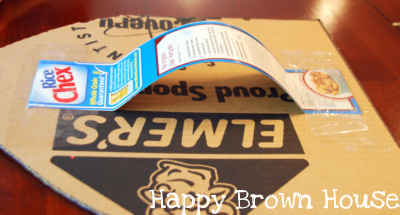 4. Grab your foam sword and storm the castle...er, um, I mean swingset!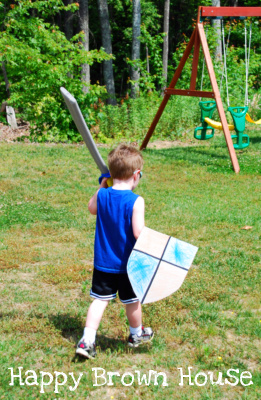 To see more activities involving knights, visit the Totally Tots Knight Theme!