Most of us who stay home with the kids would hate to admit how often we are still in our pajamas in the afternoon...ahem. While I think "pajama days" are definitely one of the perks of being a stay at home mom, I've come to realize that I get more done on the days I shower before noon. Not to mention, I feel better. There's something psychological that happens to me when I stay in my jammies too often. The funk sets in.
Before Asher came, it was easy. I'd turn on PBS for a few minutes and Jonah was occupied long enough for me to shower and get ready. Once Asher came, things got a little more tricky in the shower department. At first, big brother was NOT to be trusted. Jonah's jealousy was so thick you could slice it. The boys needed a chaperone at all times. I learned my lesson one day when I left the room for a nanosecond and returned to a screaming baby and guilty preschooler. While much better, I'm still not confident in leaving them alone together for very long. Asher has also hit the stage where he notices if you leave him. And by "notices" I mean he cries.
So, what's a mommy to do when a shower is needed, but you're alone with a baby that needs to see you? You improvise. And somewhere between the "lightbulb moment" and the successful shower you realize that your all-time favorite tip for a new mommy was born.
How to Take a Shower When Home Alone With a Baby:
Stick the baby in something that will keep them safe and occupied. I currently use the bouncy seat.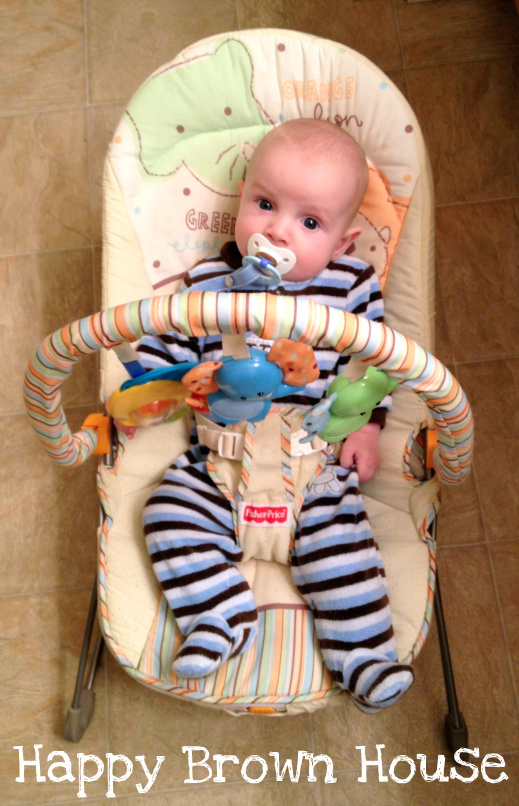 Using a Binder Clip
, clip the decorative shower curtain up so that you will be able to see the baby.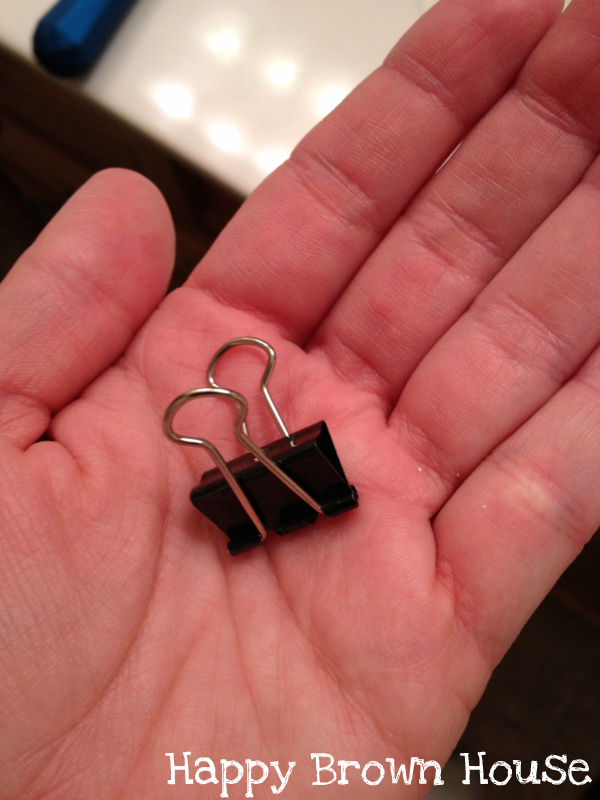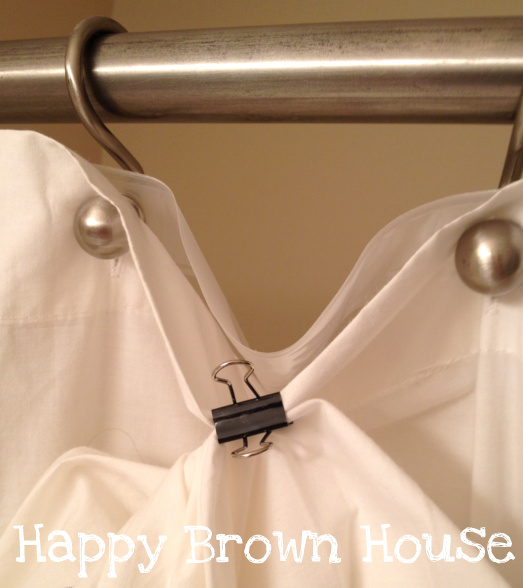 It should look something like this...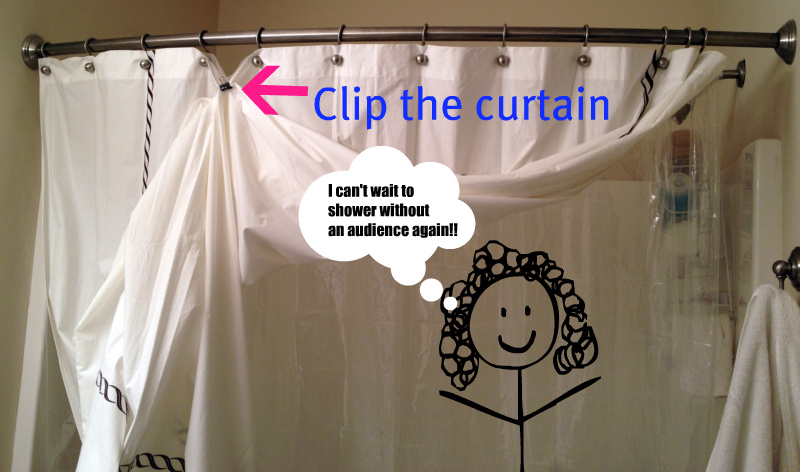 Hurry, break the record for the fastest shower ever before the baby starts crying! FYI: Shaving is out of the question.