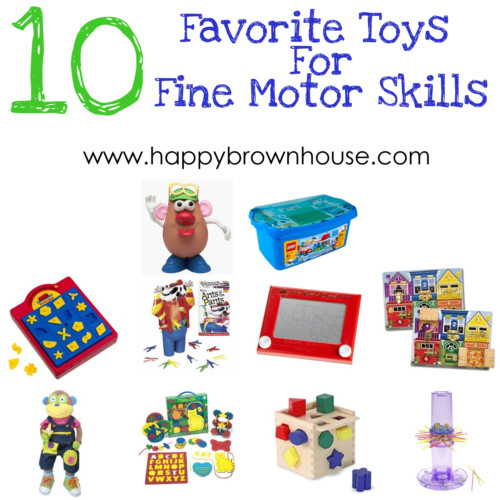 While I try to set up frugal fine motor skills activities from
common household items
as often as I can, there are times that we purchase items, receive them as gifts, or even dig them out of our own childhood closets for fine motor fun. I thought I'd share some of our favorites with you!

The Lauri Toys Primer Pack
is one of my favorites because it comes with several activities in one box that can be used in a variety of ways. Lauri Toys are some of my favorites. They are made of soft rubber so they don't make noise and you can request replacement pieces if you lose a piece.

The Alex Toys Learn to Dress Monkey
has eleven self dressing activities on the stuffed animal. Kids will learn to snap, sip, button, tie, and more~all skills they need for the rest of their life.

We love the Melissa & Doug Deluxe Latches Board
! Curious fingers love to explore the latches, locks, and clasps to see the hidden surprise.

The Etch A Sketch
is a classic, but it really does promote fine motor movements! Kids are drawn to the "magical" pictures that appear and manipulating the knobs.

Mr. Potato Head
is out often at our house. We have a tub full of Disney character pieces we purchased on a trip to Disney a few years ago and they still make a weekly appearance on Jonah's bedroom floor. Kids love to make up silly characters, but what I love about Mr. Potato Head is the open-ended play and fine motor skills it encourages.

Ker Plunk makes Jonah sit on the edge of his seat in anticipation for the marbles to drop and then startles him when they finally do. It keeps us laughing as we give our fingers a workout.

When I was a little girl, Perfection
would make me so mad because I could never beat the timer, but then I became a grown-up with a small obsession with fine motor skills and my attitude changed. We found Daddy's old game at his grandmother's house and let Jonah play a modified version. He places the shapes in the holes and then sets the timer to watch them pop out as a reward when he's finished. He thinks it is hilarious. Try it with your preschooler and see what they think!

We play Ants in the Pants
often around here, too. Sometimes Jonah likes to just play with the ants and see how far he can make them jump. Maybe another reason he likes this game so much is because he beats me every single time.

Little Asher can often be found exploring the Melissa & Doug Shape Sorting Cube
. While he can't match up the shapes on his own yet, he loves for me to show him where to place them and then claps every time.

Jonah received a set of LEGO Ultimate Building Set for his birthday and now he's got Lego Fever. I've joined the ranks of moms who are diligently checking the floor for lost pieces and praying the toddler doesn't find them first. There is no denying it--legos are perfect for fine motor skills!
What would be on your list?
This post is a part of the 10 day series, Developing Fine Motor Skills. This series is part of the iHomeschool Network Hopscotch. To see the list of the topics from the other bloggers, visit iHomeschool Network. There are some fantastic topics and giveaways!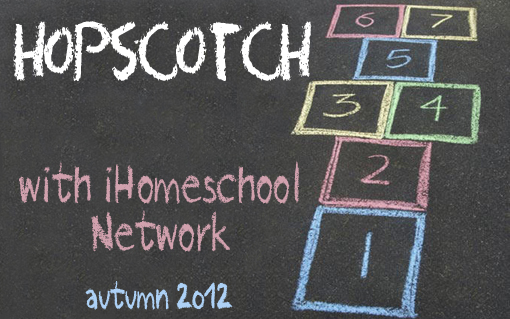 Don't want to miss a post in the series? Subscribe by email or RSS. Follow us on Facebook or Twitter.