Ultimately, the goal of developing fine motors skills is for children to be able to function in everyday tasks. One of the natural next steps after strengthening little fingers is to use the skills through writing. Writing is a big piece of the fine motor puzzle.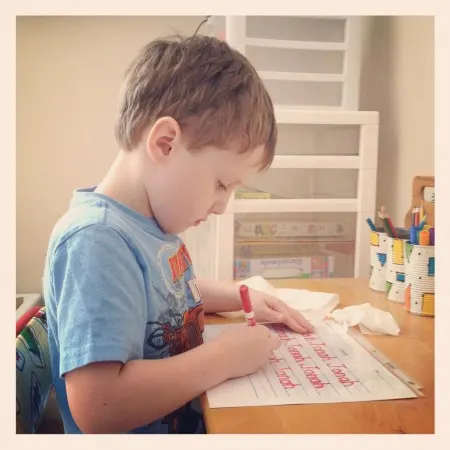 Set them up for success
Hopefully, I've convinced you during the 10 Days of Developing Fine Motor Skills Series that providing opportunities for your child to develop fine motor skills are important and worthy of your time. I believe that giving them a chance to practice basic fine motor movements in a fun way is better than handing them a pencil and expecting results before they are ready. I believe that providing opportunities for developing fine motor skills is setting them up for success.
Teach Proper Pencil Grip
Don't be one of those folks that says, "Oh, they'll figure it out. I don't want to push the pencil." How are they supposed to know how to hold a pencil if you don't show them? Gently guiding their fingers to the correct pencil grip is important. If they learn how to grip the pencil incorrectly and are allowed to continue without correction, it is a hard habit to break once they start school. After they've been shown the correct grip, gentle reminders are appropriate. It may require you to do some "hand-over-hand" instruction (where you physically help them get their pencil grip correct), but I think with time, they will start to get the hang of it.
Provide a Variety of Writing Materials
I'm a firm believer that children need the chance to practice with many tools. By providing a variety of interesting writing materials, I think they will naturally be interested in using them...which leads to them holding their pencil more often. A basket full of fun paper, notepads, and writing tools are irresistible! There's no rule that says writing has to be boring. Try using the magic slates, magna doodle, salt tray, etc. for a fun alternative to paper.
Go small
Try giving your child a golf pencil, broken crayon/chalk, or crayon rocks for a twist on the traditional. The smaller size of these items naturally requires children to use the correct pencil grip because there is less surface area.
This post is a part of the 10 day series, Developing Fine Motor Skills. This series is part of the iHomeschool Network Hopscotch. To see the list of the topics from the other bloggers, visit iHomeschool Network. There are some fantastic topics and giveaways!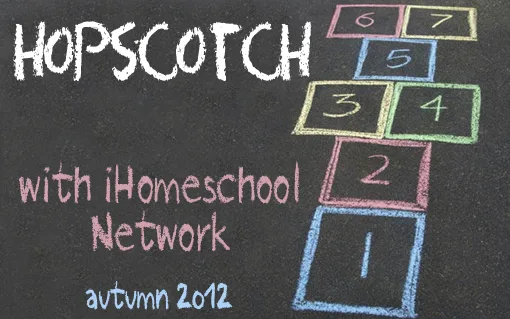 Don't want to miss a post in the series? Subscribe by email or RSS. Follow us on Facebook or Twitter.