I can't count how many people have told me that I've got an advantage to choosing curriculum since I was a kindergarten teacher before coming home to be with the boys. I instantly cringe because while I DO have an advantage...it is also my downfall. Because I know what I'm looking for in curriculum, I'm instantly critical. Add a huge dose of paralyzing indecision, and well, you've got me...a huge mess...crying over curriculum like so many other first time homeschooling moms.
Oh, yes. I did have a few minor breakdowns in my quest for the "perfect curriculum." And in my treasure hunt, I realized that there isn't a perfect curriculum. Period. There are a lot of really good ones, but what works for one family won't work for another.
Another thing that I had to be really honest with myself about is the amount of time that I have to prep materials and plan. With Asher not napping...EVER...and the mischief he makes, I just don't have time to sit in the quiet and peruse my teacher planning books or Pinterest for fun ideas. While planning is definitely a fun part to teaching for me, now just isn't the time to try to plan elaborate things on my own. So, I went with something that I can use as a base and supplement my fun ideas as time allows.
Units/Themes
We're using My Father's World from A to Z as our starting point. I'll be honest, I wasn't sure about it based on my first impressions of their website. (It seemed very "no-frills" compared to some of the big names in curriculum.) However, after looking at it in real life, I really, really liked it. I LOVE how Biblical principles are seamlessly woven throughout the themes. It provides a good starting point for our lessons, but still leaves enough room for me to supplement and add in fun ideas that I come up with. There are forums available on their website that provide a wealth of additional ideas.
The units in My Father's World from A to Z have a mixture of all subject areas. They focus a great deal on science concepts and then built the theme around that, including reading, math, music, and geography.
Reading
I have an extensive children's library built up from my years as a public school teacher and we will also be utilizing our local library to provide rich literature connections for each of our themes. We will be mixing fiction and nonfiction. Jonah enjoys learning facts about things and is often interested in doing some "research" on things we are studying.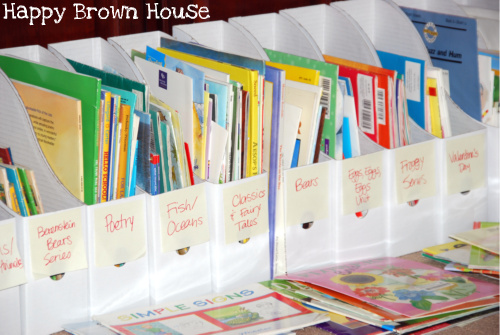 One thing that I think My Father's World needs to improve upon is introducing Sight Words. I will be relying heavily on things in my stash of teacher materials and things I find online for this area. I have collected "Easy Readers" through the years and we will be using these for reading practice.
Not to sound overly confident, but reading instruction is one of my strong points as a teacher, so I'm not too worried about this area.
Math
My Father's World has some math included in the themes, but we are also using Math-U-See for daily skill instruction. We'll be adding in things here and there as I see fit.
Science
We'll be studying all sorts of things for each unit with My Father's World. We'll be doing hands-on science experiments. Making observations. Taking nature walks. Taking field trips to the Creative Discovery Museum, The Chattanooga Nature Center, TN Aquarium, Chattanooga Zoo, Knoxville Zoo, a local apple orchard, and Mayfield Dairy....just to name a few. Oh, I can't wait!
Bible
Each unit in My Father's World has great biblical truths intertwined with the theme. We have also decided to add Grapevine Studies for more focused time in the Bible with specific stories to study. (Review to come!)
Music
My Father's World comes with a CD of classical music (one song per unit). There is also an activity guide with activity suggestions for each song.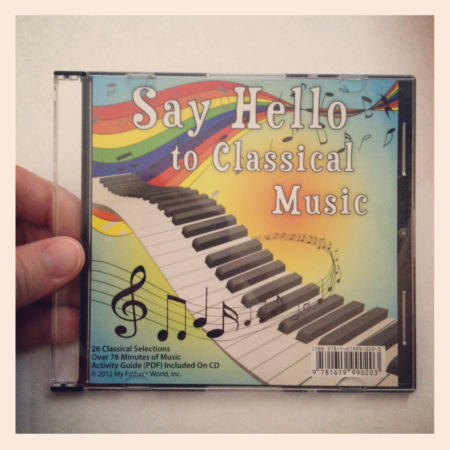 I have gone through the My Father's World curriculum and matched the weekly Bible verses/themes with some of the songs in the Seeds Family Worship CD's. We love their music because it is a catchy way to memorize scripture. We often find ourselves singing them over and over in our heads...talk about meditating on scripture!
We're excited about what this year holds for us! We've already started and will be sharing our journey along the way!