Homemade granola bars are easy to make and are a great treat to have on hand. You can vary the add-ins like raisins, chocolate chips, or nuts, but the basic recipe is still the same. I was inspired by the special edition Red, White, and Blue M&M's to make these Patriotic Granola Bars for a fun treat for Memorial Day or the Fourth of July. These will be perfect for taking with us to the fireworks display and the kids can eat these while we wait for the fireworks to start.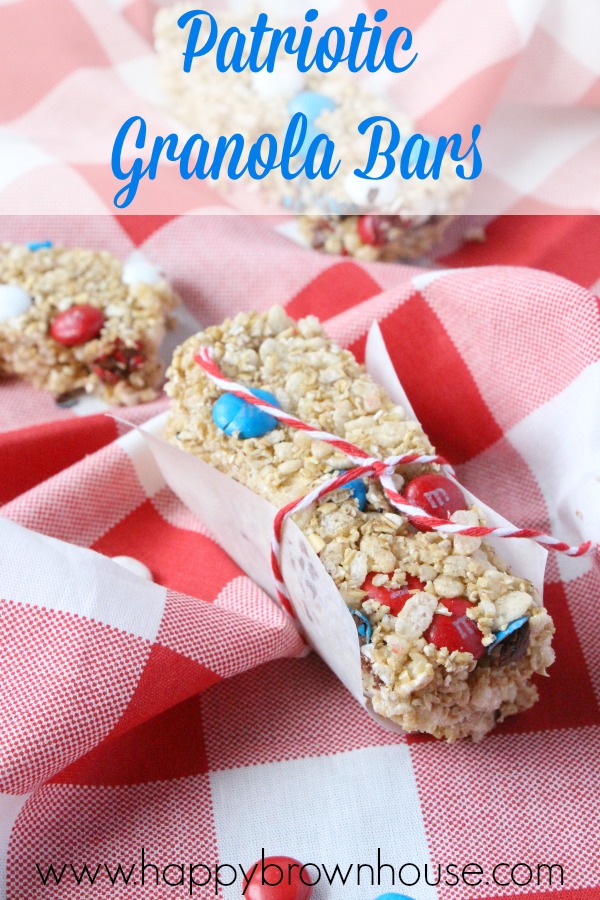 Patriotic Granola Bars
Ingredients
2 cups old fashioned oats
4 Tablespoons vegetable or coconut oil
2 Tablespoons brown sugar
1/3 cup honey
1/2 teaspoon vanilla extract
2 cups Rice Krispies cereal
1/2 teaspoon salt
1/2 cup M&Ms (4th of July special edition)
Directions
Preheat oven to 325° and line a cake pan with parchment paper.
In a saucepan over medium heat, melt oil, brown sugar, and honey together.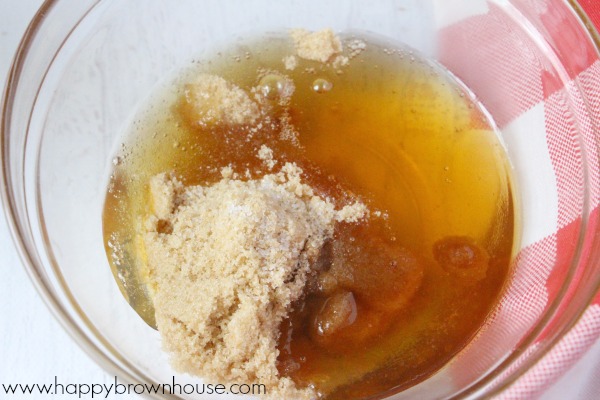 Stir until the sugar is dissolved. Bring it to a gentle simmer and remove from heat. Add vanilla extract and set aside.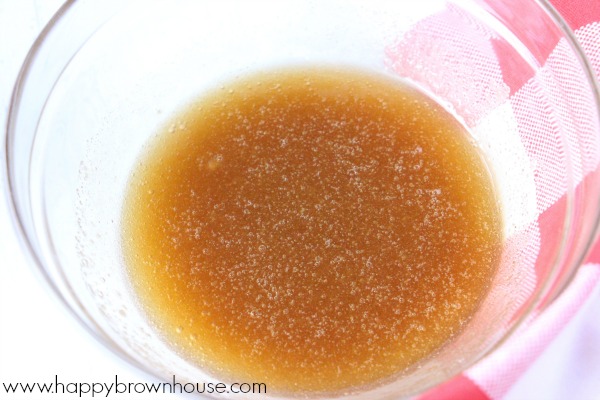 In a large bowl, combine the oats, cereal and salt.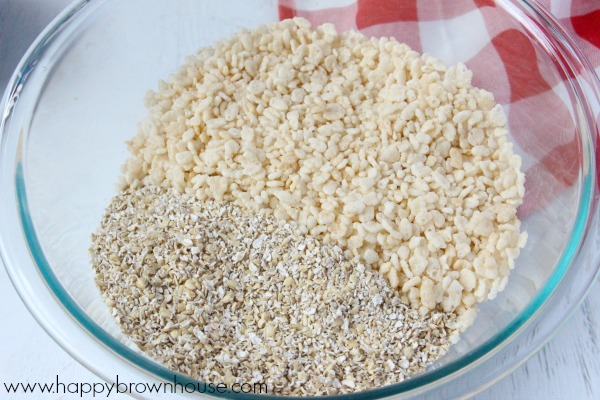 Pour the honey mixture over the oat mixture, and stir to coat.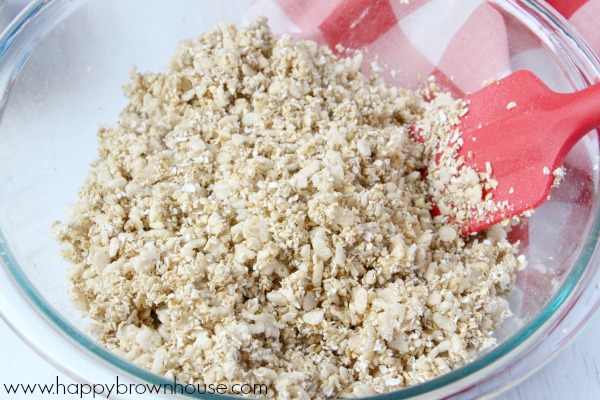 Stir in the M&Ms.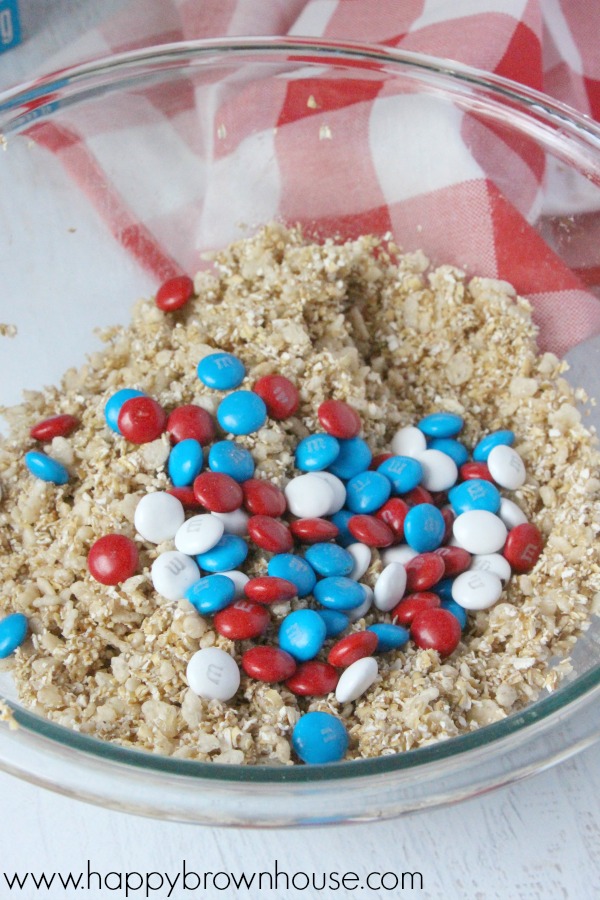 Pour out into prepared pan and press down.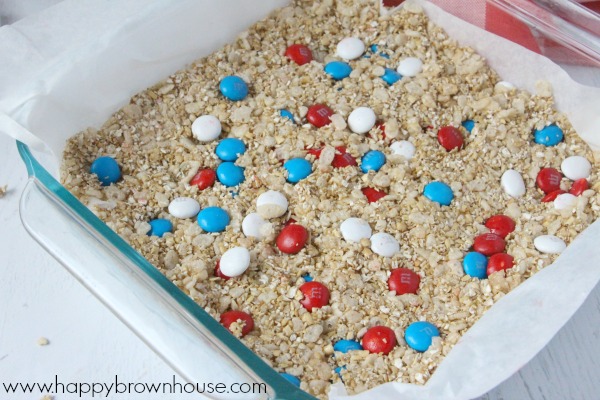 Bake at 325° for 20 minutes.
Cool, then chill for an hour in the fridge for easier cutting. Wrap up with plastic wrap or parchment paper and store at room temperature.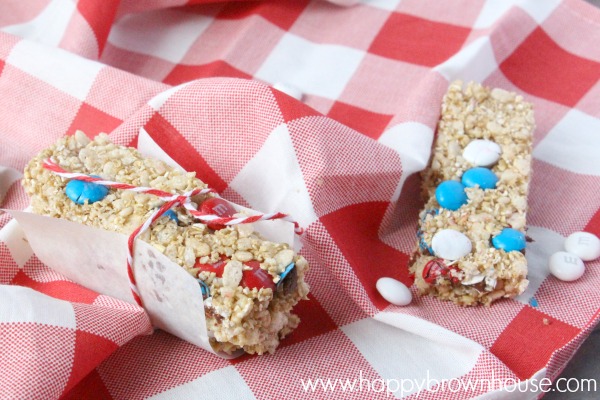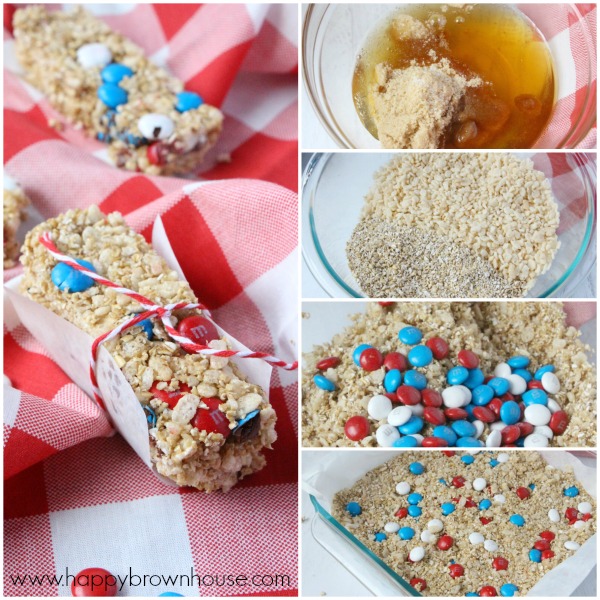 Are you following me on Pinterest? You totally should be! I love pinning fun educational activities for kids, recipes, and the occasional home improvement idea. Follow me here: Happy Brown House on Pinterest