These easy Pumpkin Turnovers are great for a fall dessert or even as a breakfast pastry. The flaky crust is just perfect and who doesn't love pumpkin? These are a hit at our house, so I'm sure they will be at yours, too. If you're looking for something different to take to a fall party or even Thanksgiving, these should definitely be on the list. I promise–you can't go wrong with these.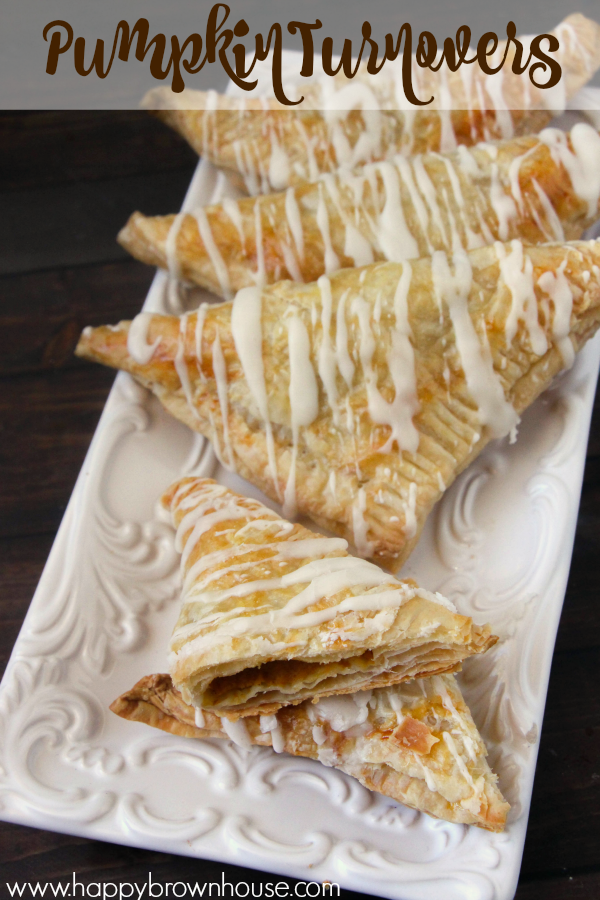 Pumpkin Turnovers
Ingredients:
1 cup pumpkin
2 egg yolks
1/2 cup sugar
1 teaspoon pumpkin pie spice
2 tablespoon heavy cream (sometimes called heavy whipping cream in the dairy section)
1-2 sheets puff pastry, thawed (number depends on size of turnovers)
1 egg white
For the Drizzle/Glaze:
1 cup powdered sugar
2 Tablespoons heavy cream or milk
Directions:
Preheat the oven to 400 F.
Line a baking sheet with parchment paper.
Roll out the puff pastry into a large rectangle or square. Cut into 8 squares. Set aside.
To make the filling, beat together the pumpkin, egg yolk, sugar, pumpkin pie spice and heavy cream in a mixing bowl. Save the egg white for later.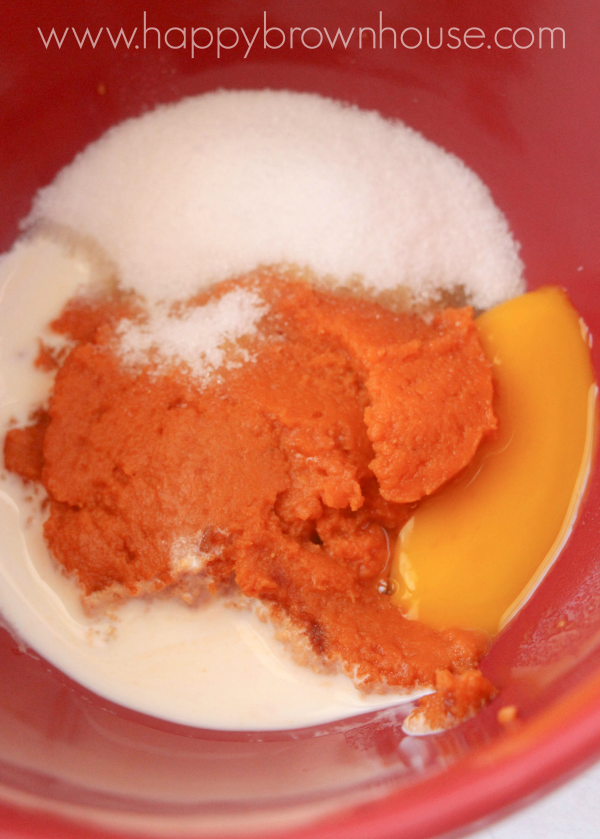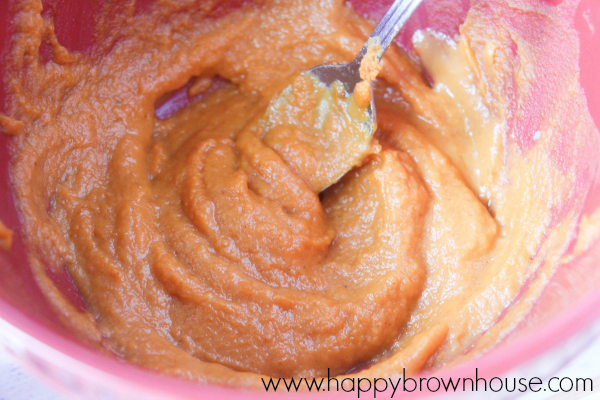 Place a heaping tablespoon or two of the pumpkin filling in the center of the puff pastry square.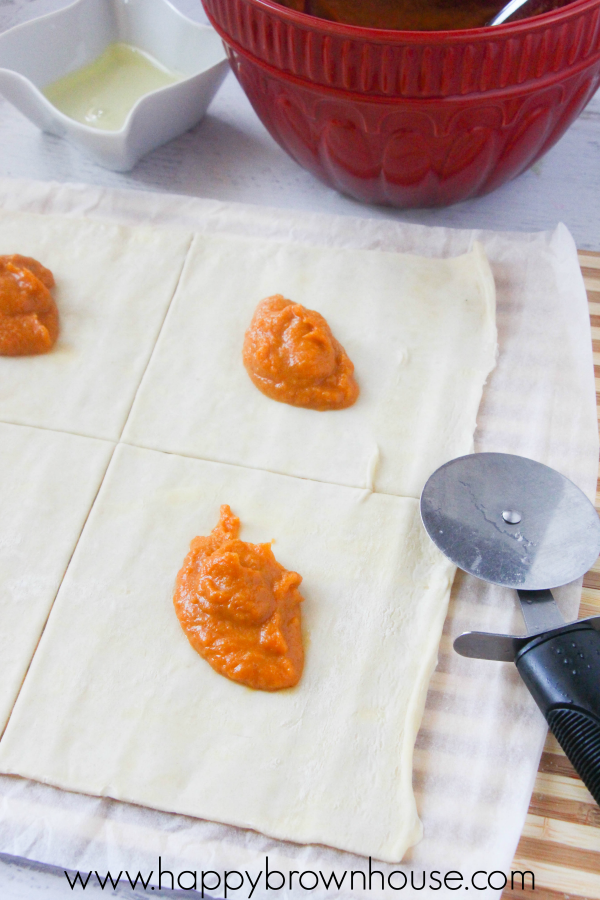 Fold into a triangle by bringing the corners together and use a fork to press the edges together and seal.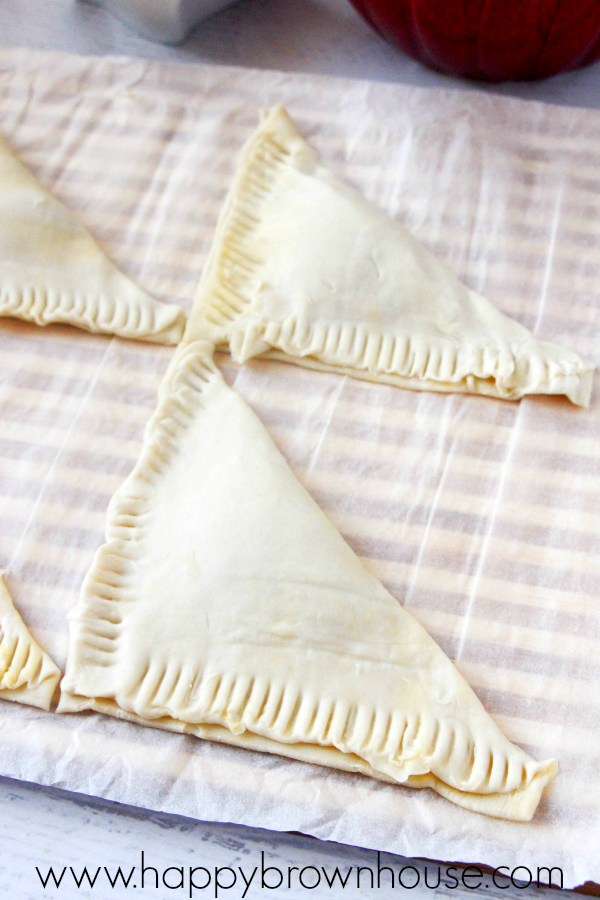 Repeat with all the squares of puff pastry.
Using a pastry brush, brush the tops of the triangles with the egg white for a golden and glossy turnover.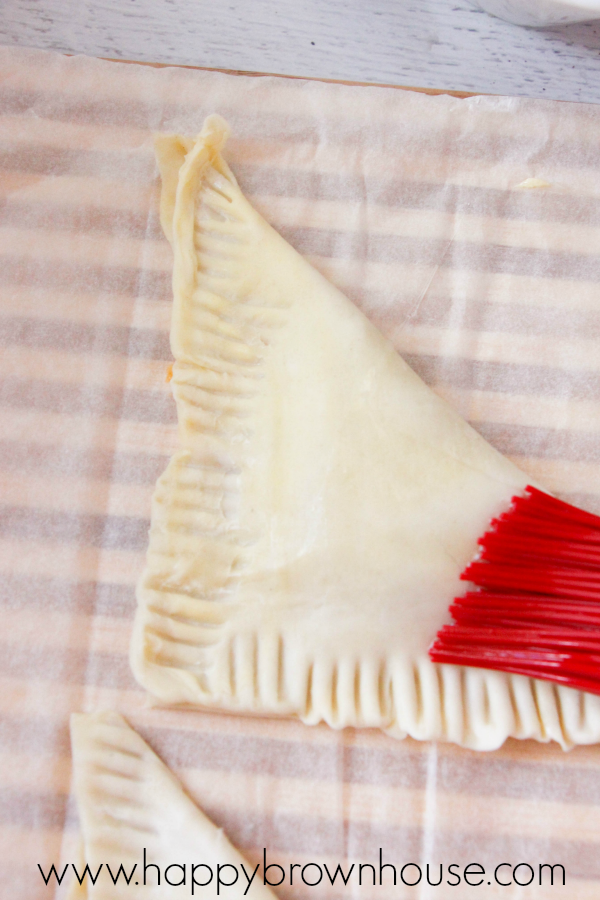 Bake at 400 degrees for 16-19 minutes, or until baked and lightly browned.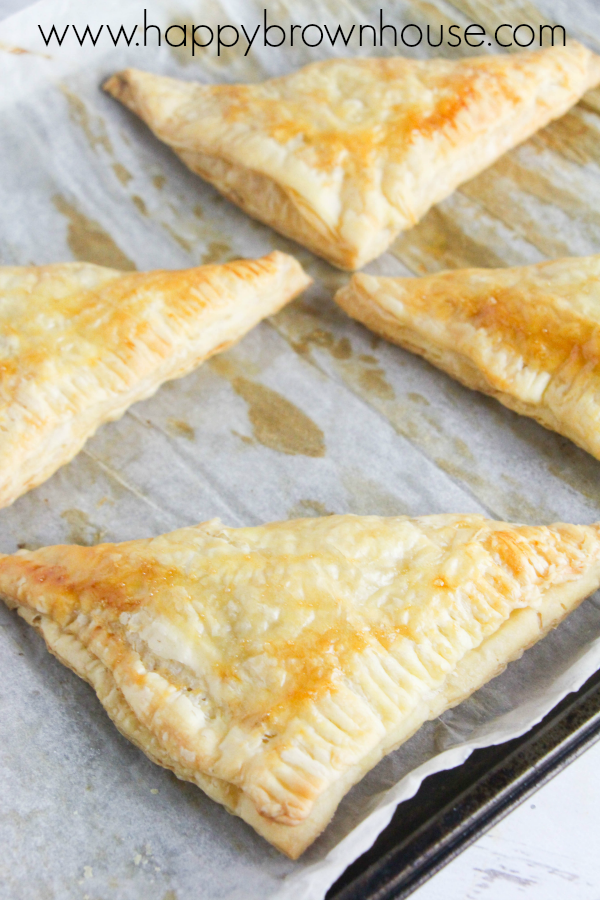 To make the glaze, mix together the sugar and cream, adding the cream slowly until you reach your desired consistency. Drizzle over warm turnovers.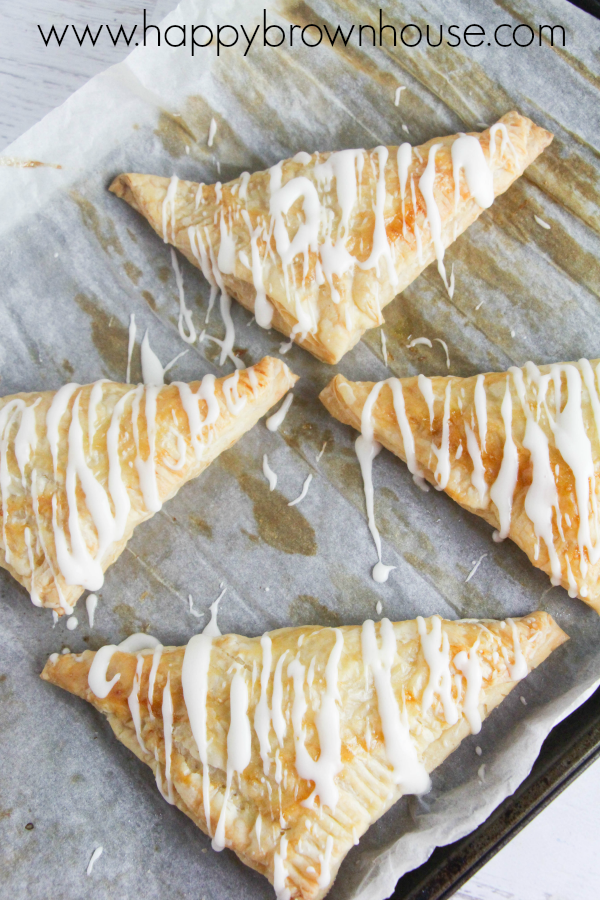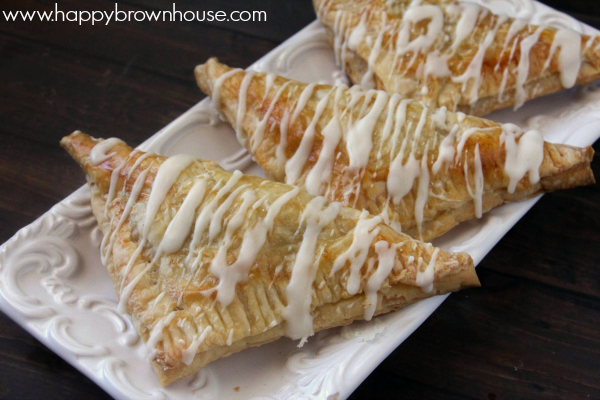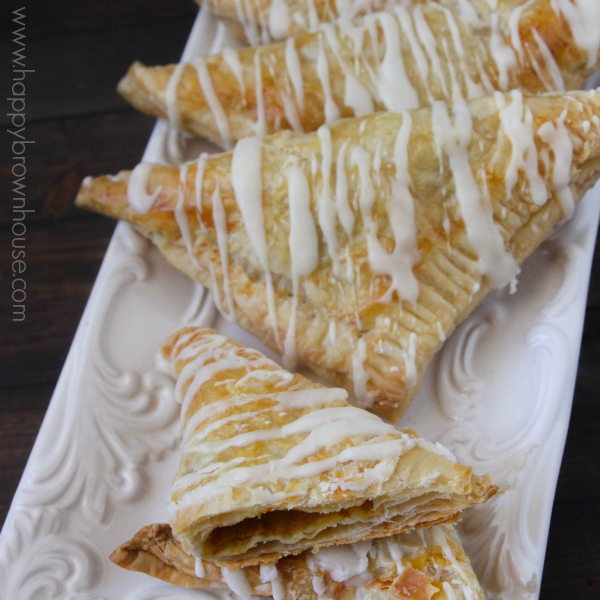 Pumpkin season just wouldn't be complete without these flaky triangles of goodness. I'm hoarding cans of pumpkin so I can make these all year round. Am I the only one that hoards cans of pumpkin? #noshame