When I was a little girl my Grandmother would get me an ornament every single year. I've always loved this tradition and have all of my ornaments hanging on my tree. Often, they would have my name on them. These personalized ornaments are my favorite. This year I wanted to add some personalized ornaments to our tree, but wanted something out of the ordinary. This Scrabble Tile Name Christmas Ornament is a cute and whimsical personalized ornament that kids can help make and they get double points because they were inspired by a book.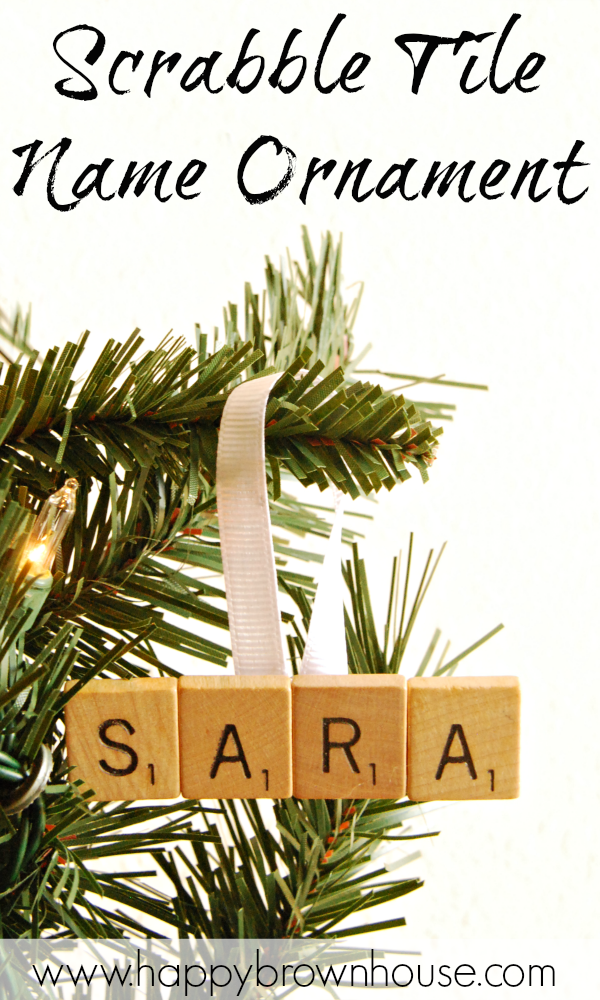 *Affiliate links are present.*
My kids and I were inspired by the book, Santa's Book of Names, to make this ornament. In the book, Santa's Book of Names, a young boy learns to read with Santa's help. It's a really sweet story.
You will need:
Santa's Book of Names
Scrabble Tiles Wood Letters
Jumbo Craft Sticks
Mini Hot Melt Glue Gun
Gorilla Hot Glue Sticks
⅜-Inch Grosgrain Ribbon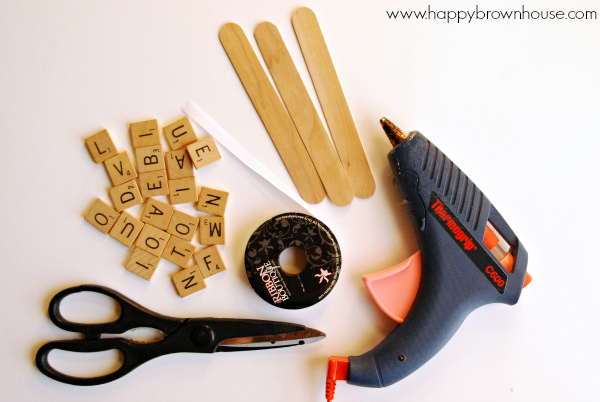 How To Make a Scrabble Tile Name Christmas Ornament:
This Christmas ornament is a joint effort between kids and adults. This ornament is best suited for preschoolers who are learning how to spell their names.
First things first, curl up on the couch with your child and read the book.
After you're done reading, lay an assortment of scrabble tiles on the table. Encourage the child to find the letters in their name and put them in the correct order.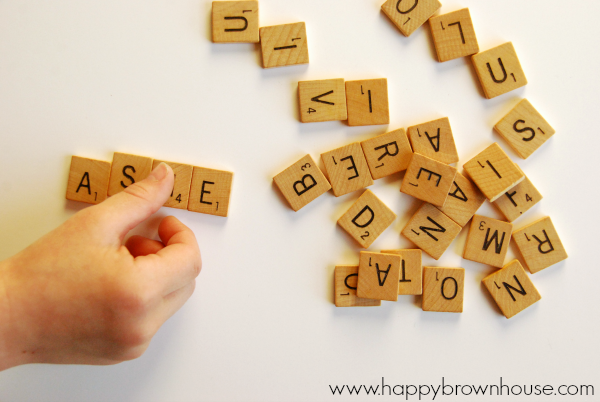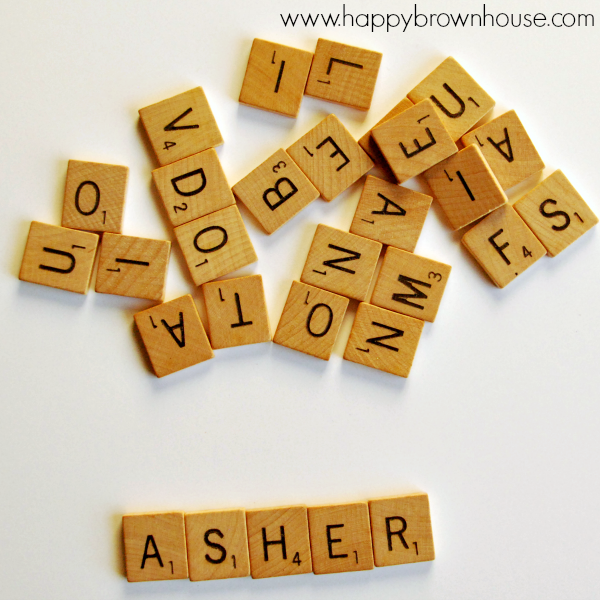 Once the child has spelled their name, have them measure the jumbo craft stick by placing the scrabble tiles next to the craft stick. It's easiest to cut one side first to make a straight edge and then measure. You want it to be just a tad smaller than the length of their name. Help them cut off the excess.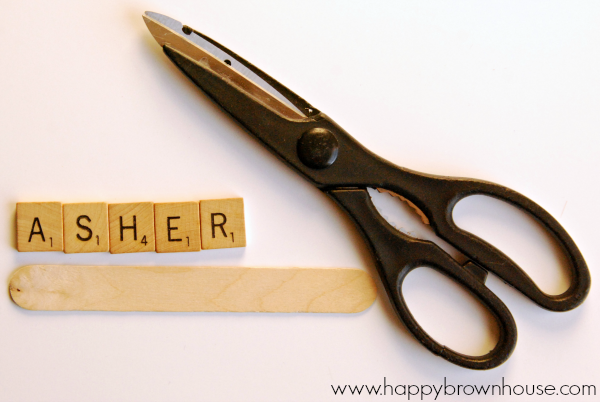 Next, you will hot glue the scrabble tiles to the jumbo craft stick. Obviously, this is an adult job.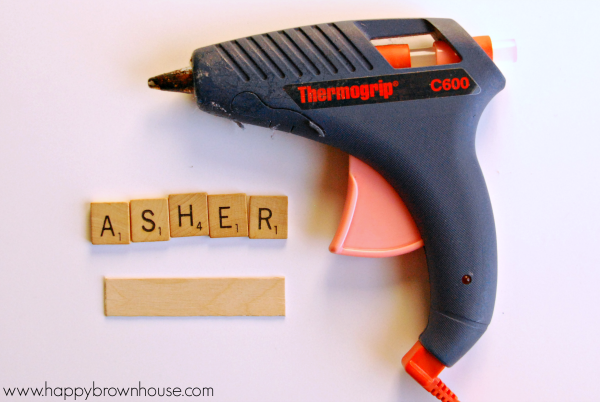 Once the hot glue has cooled, glue a piece of ribbon to the back of the name ornament.
More Kid-Made Ornaments:
Wood Slice String Art Ornament
Rainbow Fish Ornament
Mason Jar Lid Snowman Ornament
Washi Tape Mason Jar Lid Ornament
I've joined up with some blogger friends to share kid-made ornaments inspired by children's books. You can see all of the kid-made ornaments over at Mama Miss.
Be sure to visit today's bloggers:
Mondrian Christmas Ornament | Rainy Day Mum
Christmas STEM Kid-Made Ornaments | Preschool Powol Packets
Fairies on Cherries Christmas Ornament | My Bright Firefly
Golden Snitch Ornament | Castle View Academy
DIY Slime Ornament | Schooling Active Monkeys
DIY Grinch Christmas Ornament | The Mama Workshop
DIY Stamped Clay Ornaments | The Life of Jennifer Dawn
Christmas Tree Tassel Decoration | Creative World of Varya