While we were studying rocks and volcanoes during one of our homeschool units, we made a simple volcano using household items. Making a volcano with kids is an easy and fun science activity. Little ones are fascinated by the fizzy "lava" and can't wait to do the activity again.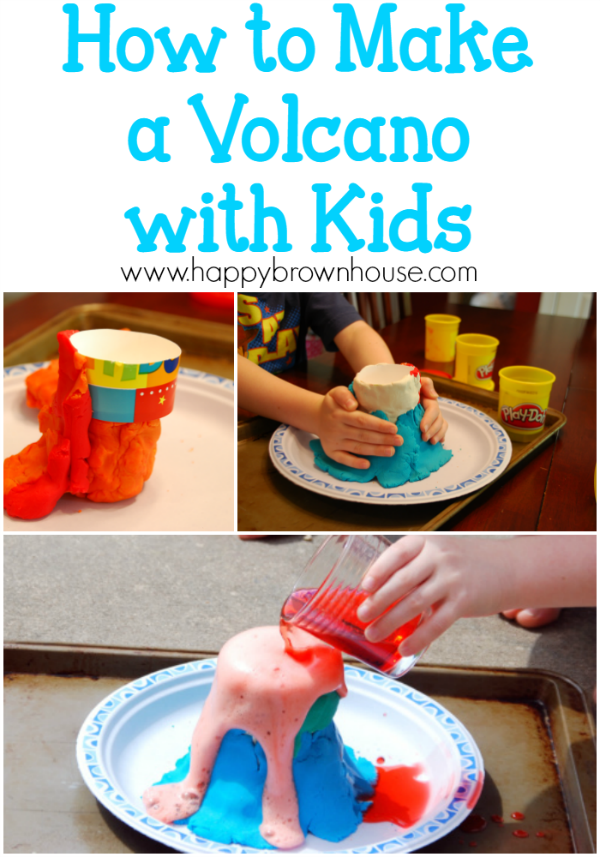 Materials
small disposable paper cup
There are lots of ways you can make a volcano, but I have found it easiest to have something you can place the baking soda in. I cut the small disposable paper cup in half, about 2 inches from the bottom.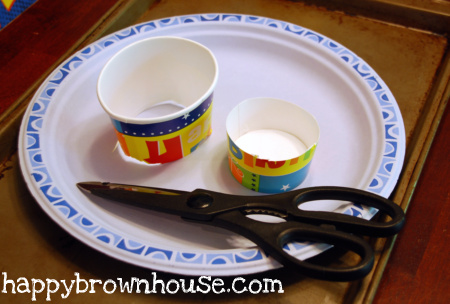 Next Jonah used some old playdough that was starting to dry out to make a base for the volcano. He placed the bottom part of the cup on top of the playdough blob.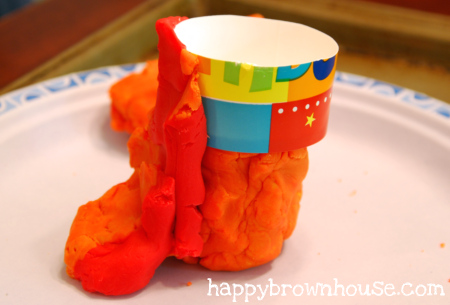 He used more playdough to build up around the base and make it look more like a volcano.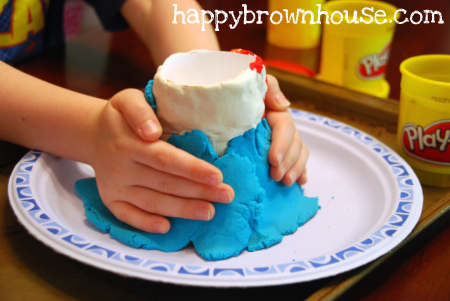 Once the volcano is ready, take it outside. Pour a little baking soda into the top of the volcano.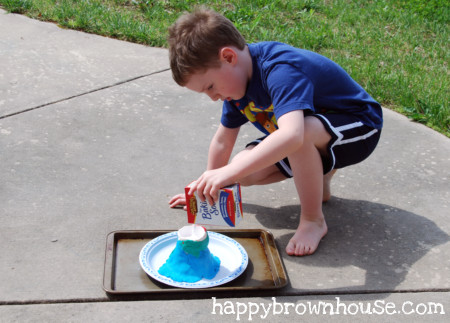 Pour vinegar in a cup.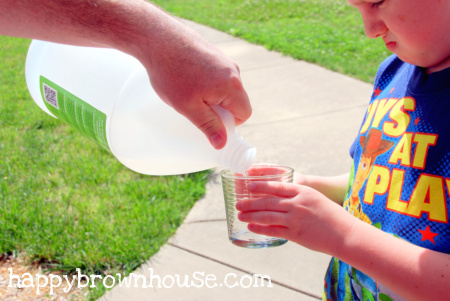 Add a drop or two of red food coloring.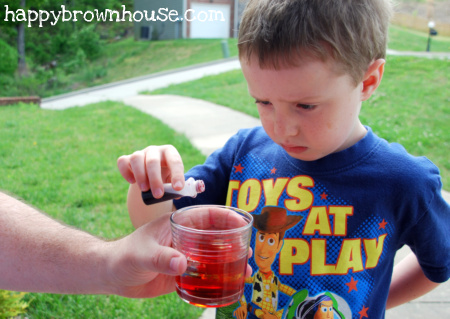 Pour the red vinegar into the top of the volcano and watch what happens!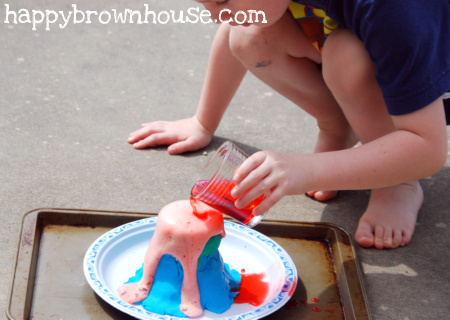 Jonah loved this! He has worked with baking soda and vinegar before, but he didn't remember how the two react to each other. He was excited because he was allowed to do all the steps by himself and took ownership of his learning. He wanted to see the fizzing volcano more than once, which led to an afternoon of giggles.
Volcano Books to Read

Volcanoes! (National Geographic Readers)

The Magic School Bus Blows Its Top: A Book About Volcanoes

Volcano: The Eruption and Healing of Mount St. Helens

Volcanoes For Kids: Fun Facts And Pictures Of Volcanoes
Want more fizzy fun? Try our Fizzy Fun Fine Motor Activity