My kids love Charlie Brown and his lovable dog, Snoopy, so much that these Snoopy Cookies were a hit at our house! The Peanuts gang has always been a part of my childhood, whether it was watching A Charlie Brown Christmas, A Charlie Brown Thanksgiving, or It's the Great Pumpkin, Charlie Brown. Over the years, we introduced these beloved Charlie Brown cartoons to our boys and they love them just as much as we do now. We're counting down until the new Peanuts movie comes out on DVD in March, and just had to make some Snoopy Cookies as a way to hold our excitement.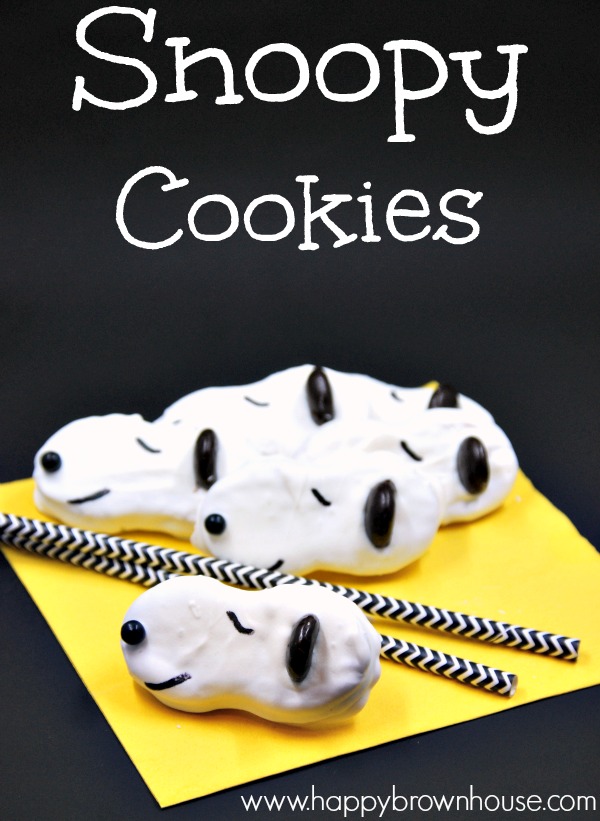 Our 4 year old has been especially smitten with Snoopy, so I made these as a surprise for him while he was away. I only wish I had taken a video of his reaction! If you have a Snoopy lover in your gang, I'm sure these Snoopy Cookies will hit the spot.
How to Make Snoopy Cookies
Materials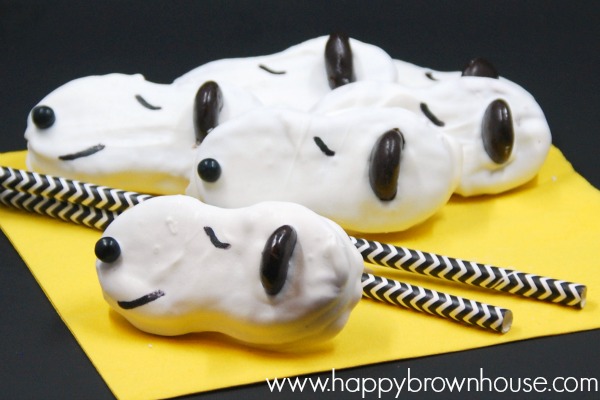 Directions:
Microwave the candy melts in a bowl according to the package instructions until the candy coating is smooth.
Dip the Nutter Butter cookies into the melted candy coating, turning the cookie over and covering all sides. Gently shake excess coating off by tapping on the bowl gently.
While the candy coating is still melted, place a black candy pearl on one end of the cookie for Snoopy's nose.
Cut about 1/3 off of the Junior Mints so that you have a straight surface to attach the mint to the other end of the cookie for Snoopy's ear.
Let the cookies sit while the candy coating hardens.
Using the black Food Decorator pen, make the lines for Snoopy's eye and mouth.
Serve and enjoy!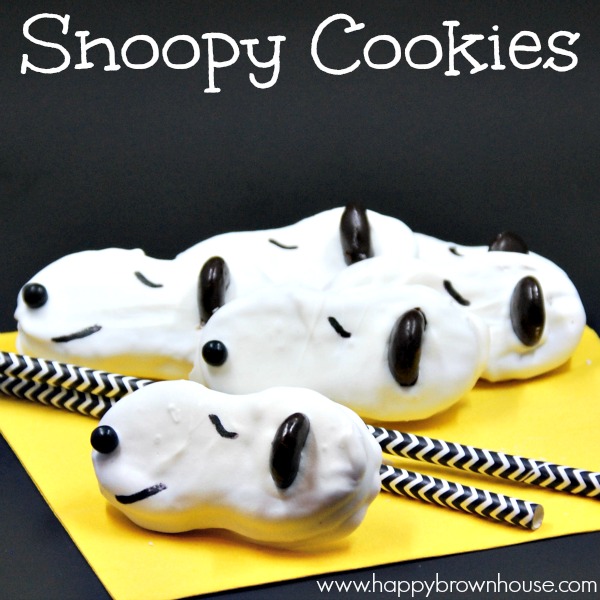 Want to watch me make the Snoopy Cookies?