If you're looking for some ways to focus on Earth Day and Fine Motor Skills at the same time, I've got you covered. Most of the best fine motor skills activities are made from recycled materials or using common items in a new way, so these 10 Earth Day Fine Motor Skills Activities are a perfect fit for celebrating Earth Day and teaching kids to care for the earth, while strengthening their fine motor skills activities at the same time.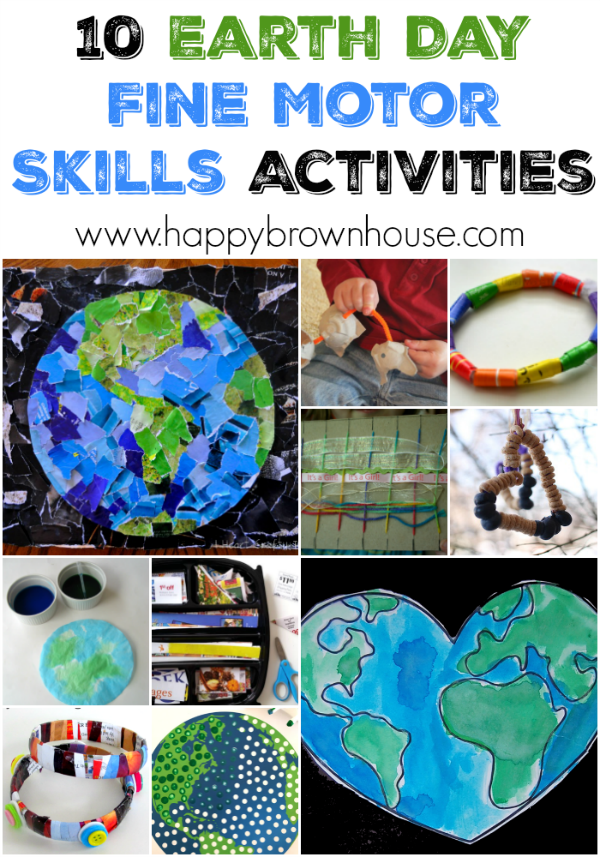 10 Fine Motor Ideas for Earth Day
Make this Earth Day Collage using old magazines from I Heart Crafty Things for a beautiful art project. Tearing paper is a great way to strengthen little fingers.
Make this Earth Day Craft from The Classroom Creative by squeezing glue around the continents and then painting with watercolors. It forms a beautiful resist painting. The act of squeezing the glue is a great way for kids to work on the movement of pinching fine motor skills.
Recycle an egg carton to make an Egg Carton Train Fine Motor Skills Activity For Toddlers from Hands On: As We Grow. This is a great lacing activity for little hands.
Make an easy Homemade Bird Feeder from Happy Hooligans by lacing cheerios and blueberries together.
Make this Preschool Cutting Tray from Recyclables from Munchkins and Moms to practice cutting skills.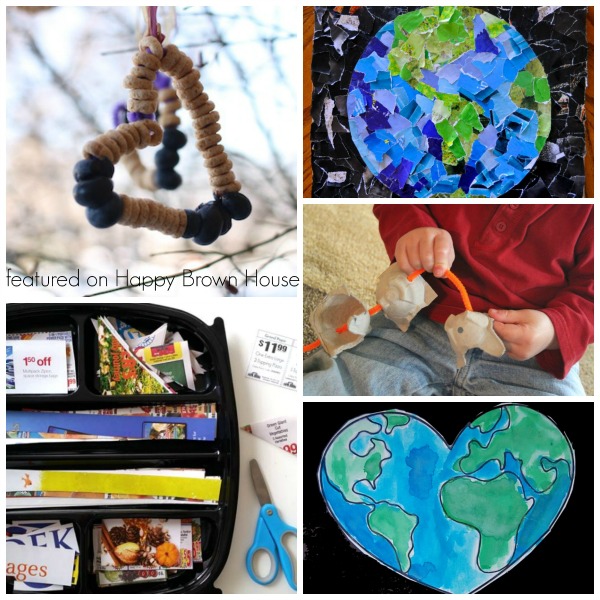 Make an Upcycled Magazine Bangle from Arty Crafty Kids for a beautiful bracelet to wear, while working on fine motor skills at the same time! Plus, you can get a head start on making a Mother's Day present moms will love.
Practice weaving with this Cereal Box Weaving Loom from Pink and Green Mama. This is great for fine motor skills, plus practicing patterns "Over, Under, Over, Under...."
Print this free printable and let your child do the Earth Q-tip Painting from Totschooling.
Use eye droppers to make this Earth Day Coffee Filter Craft from JDaniel4's Mom. This is a perfect pinching activity to work on strengthening little hands.
Make Paper Bead Bracelets out of recycle magazines from Handmade Kids Art.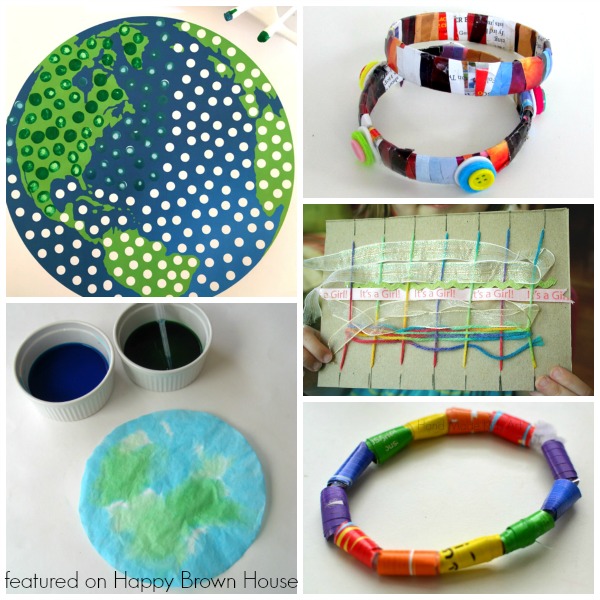 Related Fine Motor Skills Posts
The Ultimate Guide to Developing Fine Motor Skills
What Are Fine Motor Skills and Why Develop Them?
Focus on Fine Motor Skills~Tearing
Focus on Fine Motor Skills~Pinching
Focus on Fine Motor Skills~Cutting
Focus on Fine Motor Skills~Lacing
Focus on Fine Motor Skills~Twisting
100 Household Items for Fine Motor Skills
Top 10 Earth Day Blog Hop
Every month I'm partnering up with some of my favorite bloggers to bring you a Top 10 List for a monthly theme. Check out the other Earth Day posts from the rest of the Top 10 bloggers!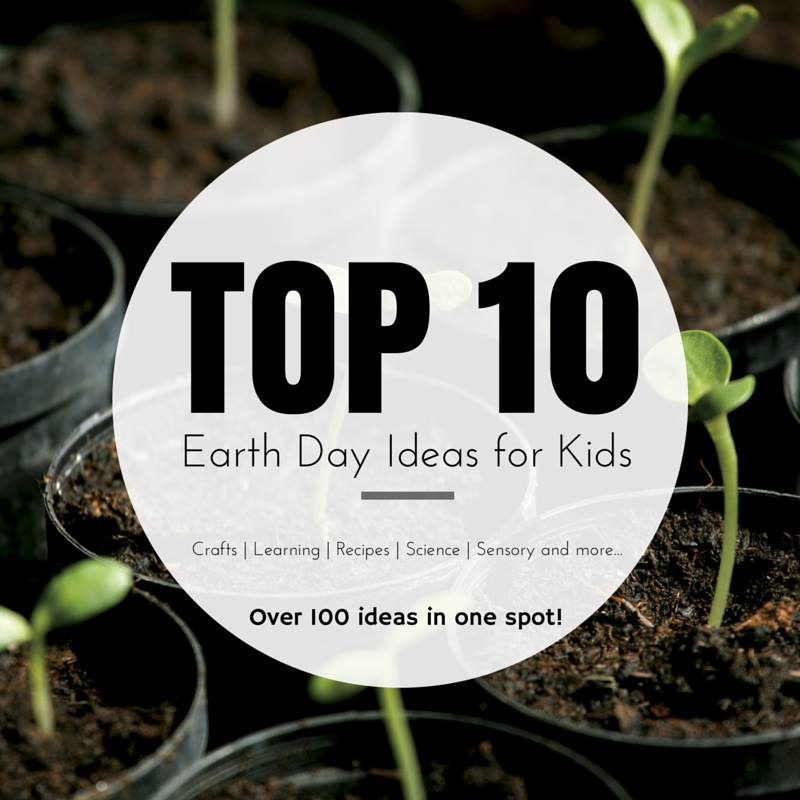 Top 10 DIY Recycled Toys from Our Whimsical Days
Top 10 Earth Day Printables for Kids from Living Life and Learning
Top 10 Cardboard Box Toys from Craftulate
Top Ten Upcycling Projects from Teach me Mommy
Top 10 Lorax Crafts & Activities for Earth Day from Sunny Day Family
Top 10 Earth Day Food Tips by Our Good Life
Top 10 DIY Bird Feeders from Recyclables from The Resourceful Mama
Top 10 Upcycled Crafts for Earth Day from Play & Learn Every Day
Top 10 Earth Day Sensory Activities from Adventures of Adam
Top 10 Garden Markers for Earth Day by Playground Parkbench
Top 10 Earth Day Resources and Activities from Witty Hoots