This post is a sponsored conversation on behalf of J.M. Smuckers. All opinions are mine alone.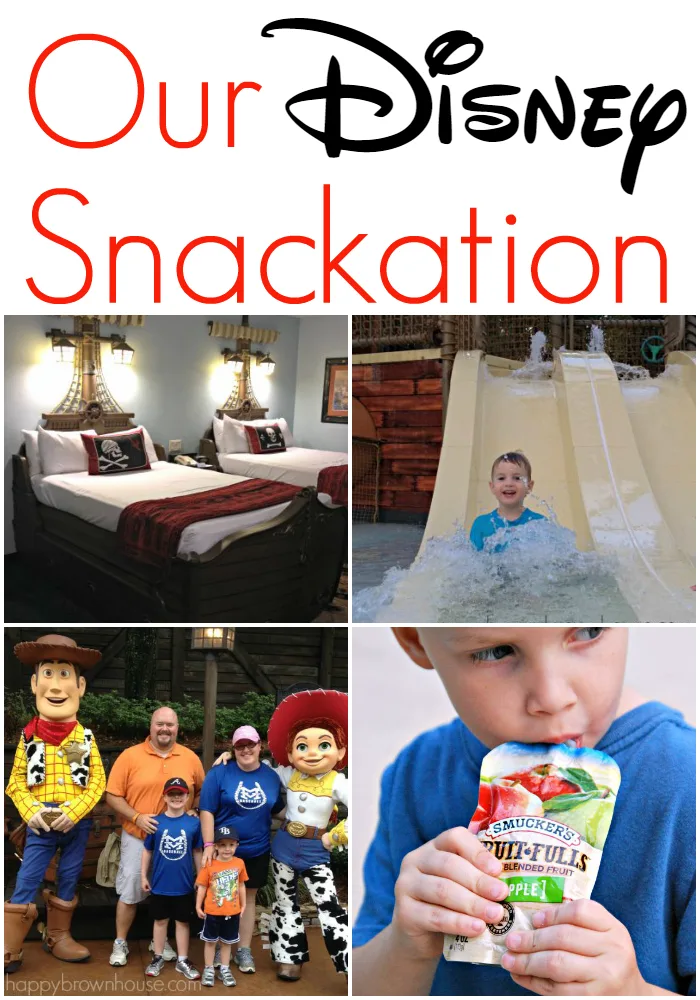 I've shared a little bit about our end of the summer vacation trip to Florida when I shared tips for visiting Legoland for Homeschoolers, but I haven't shared about the rest of our trip until now. This trip to Florida was longer than normal because we visited family, I took a little blogging retreat with some homeschool blogging friends, and THEN we finally arrived at our "official" vacation at Disney World's Caribbean Beach Resort. (Have I mentioned lately how much I love the flexibility of homeschooling?)
We surprised the boys with a pirate themed room that was amazing! I loved all the details--like a refrigerator shaped like a barrel. Of course, the pirate ship beds were also a hit with our boys.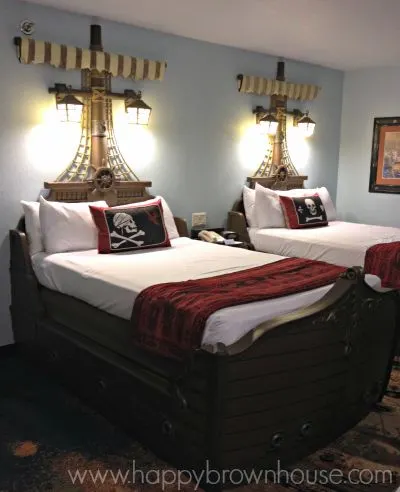 The boys were so excited that first night, they would hardly go to sleep! We got up bright and early to head to the Magic Kingdom with our soft cooler full of easy-on-the go snacks: Peanut Butter and Jelly Sandwiches, Smucker's® Fruit Fulls pouches (applesauce), Jif To-Go peanut butter packs with things to dip in them (pretzels, graham crackers, and apple slices), and bottled water.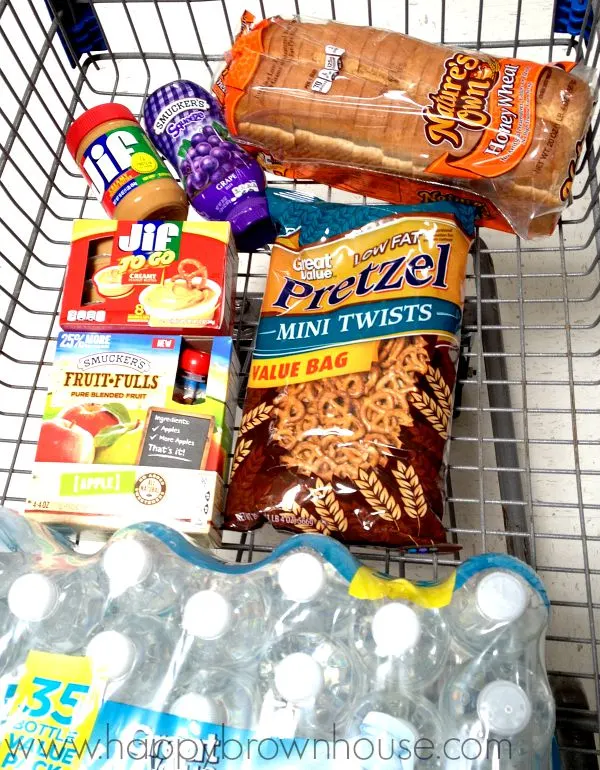 We rode all of our favorite rides and and had a blast connecting with our kids. We were excited to discover that Asher, our little daredevil, was finally tall enough to ride Splash Mountain. He loved it!
As we were exiting the ride, we ran into Woody and Jesse from Toy Story and a surprisingly short line for autographs and photos. They are some of my boys' favorite characters, so they were excited to meet them. At the time, Asher was wearing a shirt with Woody on it, so the characters really interacted with him and pointed to his shirt, which he loved.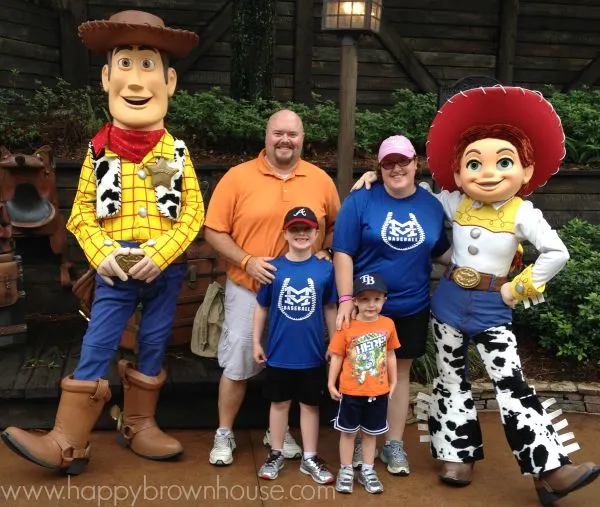 In the early afternoon, we found our favorite spot to watch the parade. We took this opportunity to eat Smucker's® Fruit Fulls pouches and pretzels dipped in Jif To Go Dippers. It was a perfect #Snackation break and helped us fuel up for more Disney fun.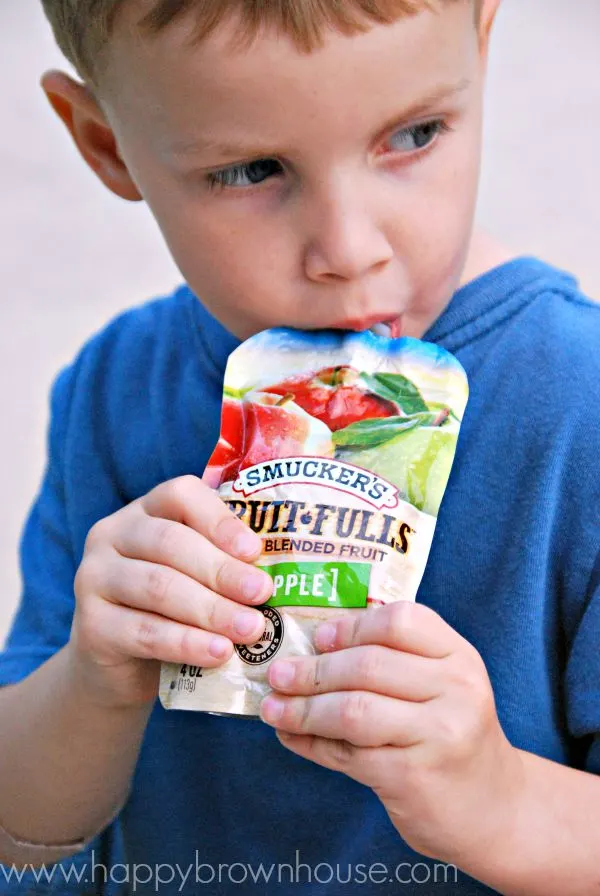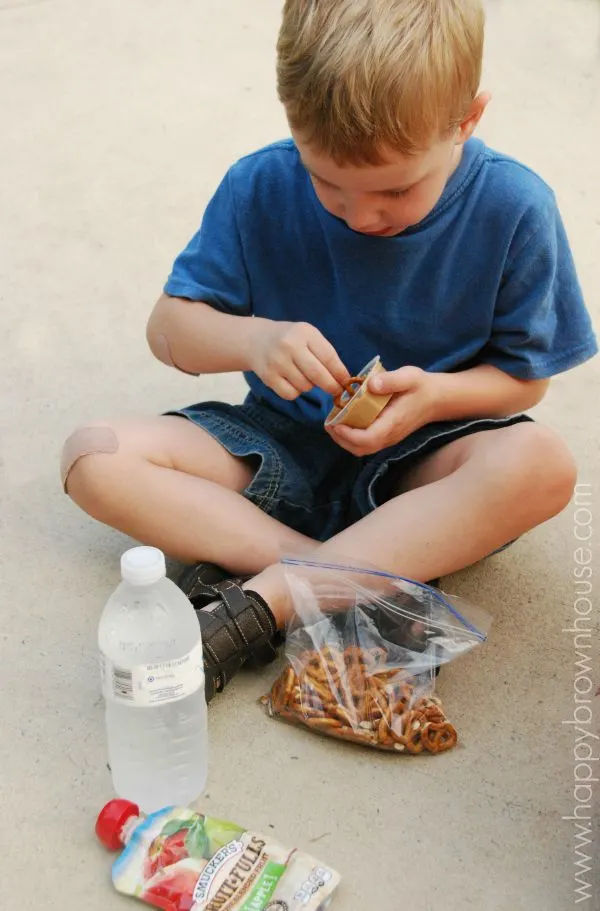 We only went into the parks 2 days this time, so we could enjoy the resort swimming pool and the splash pad. It seems like we're always in a rush at Disney and we wanted to slow down and enjoy it this time. We ate breakfast with our favorite characters in the mornings, rode the monorail, and just enjoyed each other. This decision was the best one we made for our trip--it gave us a chance to rest and to really connect with the boys.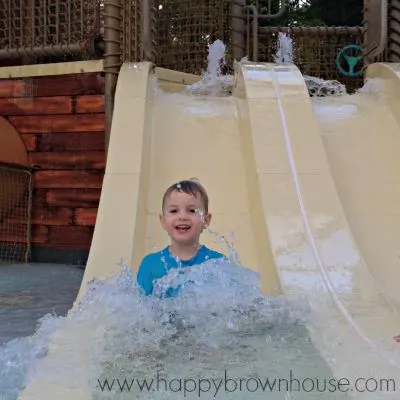 One night, we took a sunset boat ride to Disney's Wilderness Lodge to eat dinner and walk around the resort. They have some beautiful nature trails and the boys loved exploring. We even found a geyser!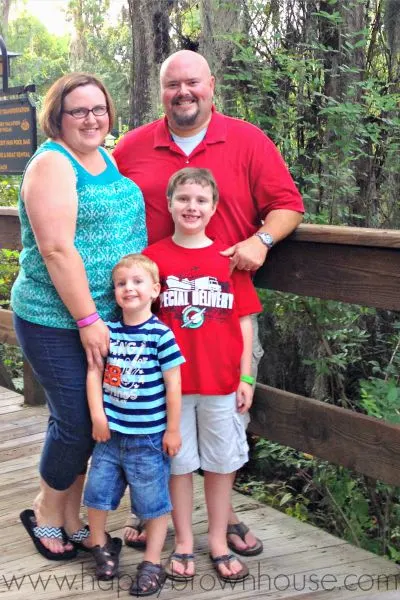 We were sad to leave, but it was just what our little family needed after a hard year. Now we're ready to tackle our homeschool year! We came home with a few Smucker's® snacks left and plan on throwing those in our nature walk bag to enjoy a mini picnic #Snackation.
What's your favorite place to enjoy a #Snackation?