Confession: I'm a ham girl. No offense to Thanksgiving and the turkey, but I prefer ham. That's why, even though we eat turkey with extended family on Thanksgiving, I always buy a ham and cook it at my house, too. And talk about the leftovers--YUM! We eat ham for days, people, and never get sick of it. My favorite way to use leftover ham is with a Ham, Egg, and Cheese Breakfast Casserole. This is basically the same recipe for my Sausage Egg, and Cheese Breakfast Casserole that I make throughout the year, but when I have ham there is no other option that I love as much. Like I said, I'm a ham girl.
This shop has been compensated by Collective Bias, Inc. and its advertiser. All opinions are mine alone. #ForTheLoveOfHam#CollectiveBias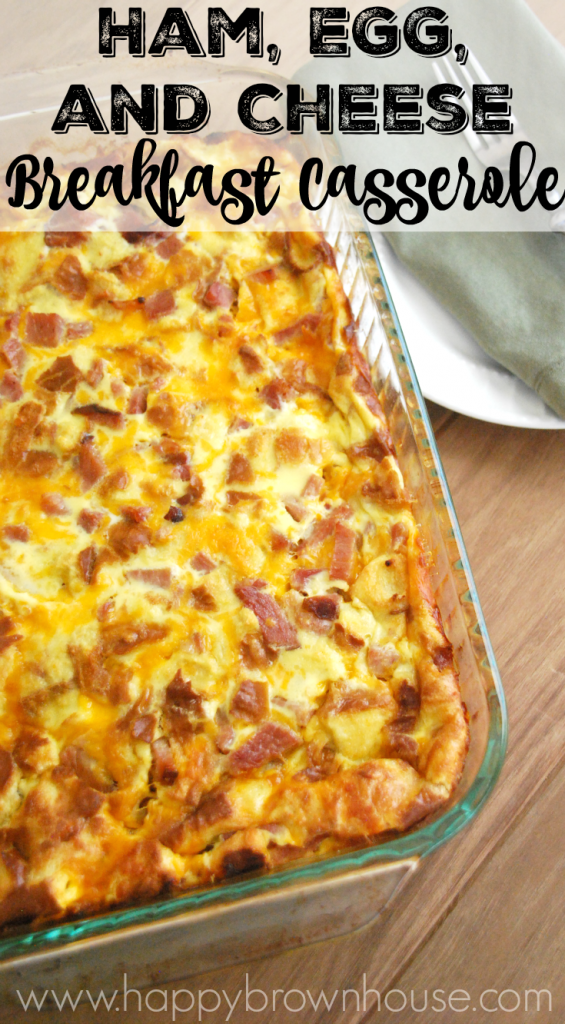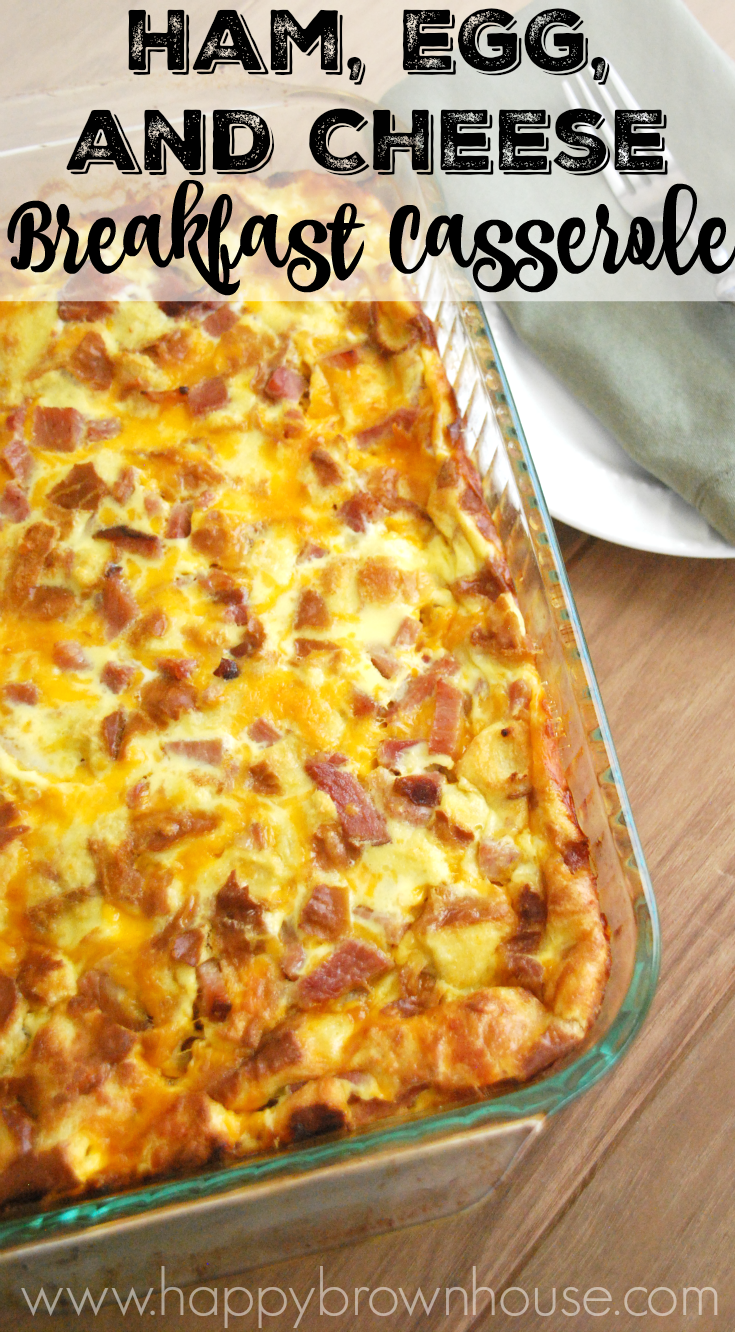 I remember the first time I cooked a ham after getting married. I'd never cooked a ham, but was determined to try it our first Christmas together. My granny-in-law gave me a recipe with several steps of watching a timer, pouring things on the ham, and carving it. While it was juicy and full of flavor, I was determined to find an easier way of cooking ham. That's when I figured out the secret--spiral sliced ham with glaze packets. Now it's the only kind of ham I will cook.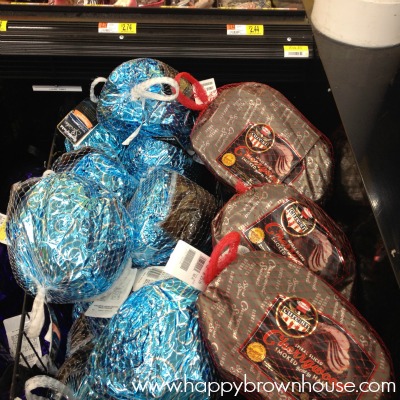 This year, while choosing our ham at Walmart, I picked up a Hormel Cure 81 bone-in ham with Cherrywood flavor. This premium ham was so full of flavor, juicy, and just fell off the bone while slicing it. It cooks up beautifully, and the honey glaze mix is perfection. The best part? It is SO easy!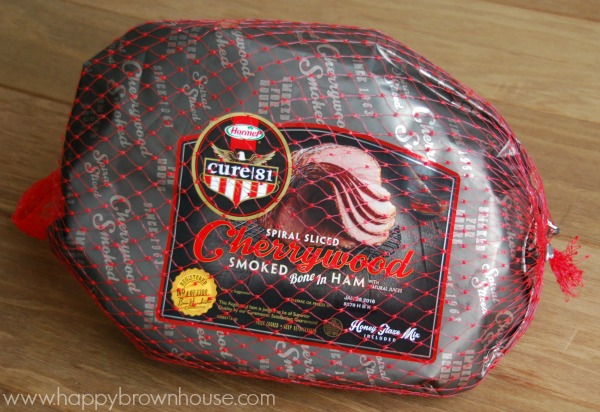 But here's the thing about baking a ham for a family of four...you always have leftovers. Leftover ham isn't really a problem because we love ham so much, but there are only so many ham sandwiches a girl can make. That's why I love to find other recipes to use leftover ham. Our favorite? Ham, Egg, and Cheese Breakfast Casserole. It's downright heavenly.
Ham, Egg, and Cheese Breakfast Casserole
This easy, make-ahead casserole is perfect for a Christmas brunch, Easter brunch, or any day of the year! Print out the recipe from the bottom of this post and add it to your favorites...because it WILL become a favorite.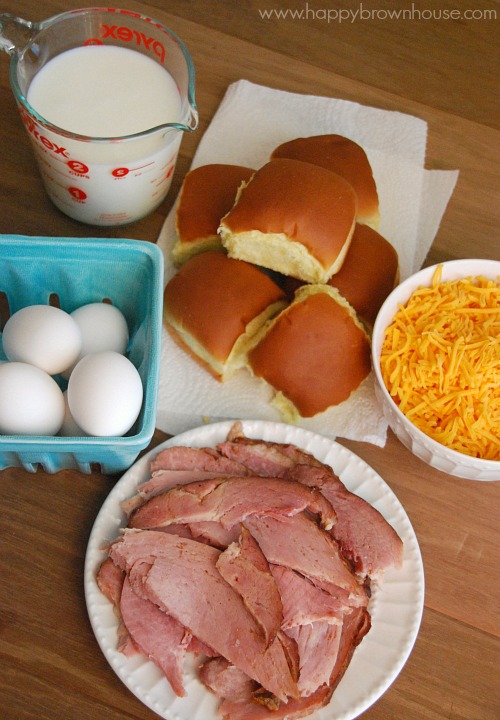 You'll need to chop the ham into cubes. I realized I didn't really measure here, but I'm guessing I put about 2 cups of ham in this casserole before it was all said and done. The more ham, the merrier. What can I say? I LOVE HAM!
Next, you'll crumble the bread. You can use any kind of bread for this. Normally, I use 6 bread slices, but I had quite a few leftover dinner rolls, so I used 6 of those instead. My oldest son helped pull apart the bread while I chopped the ham. This is a great job for kids that like to help in the kitchen, and a natural way to work on those fine motor skills.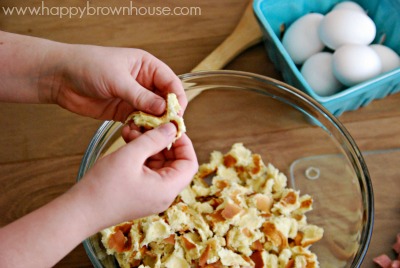 Mix everything together. Spread evenly in a greased 13x9 casserole dish.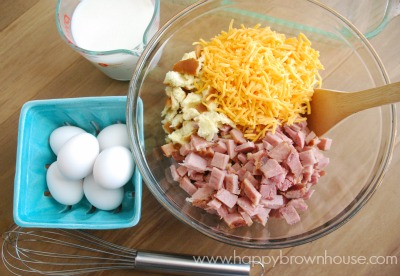 The one ingredient you might not have for this breakfast casserole is the dry ground mustard. You can find this in the spice section of the store.
Pour the egg and spice mixture over the ham, cheese, and bread in the casserole dish. You could mix this all up in the bowl instead, but I usually pour it over. It's just easier in my mind.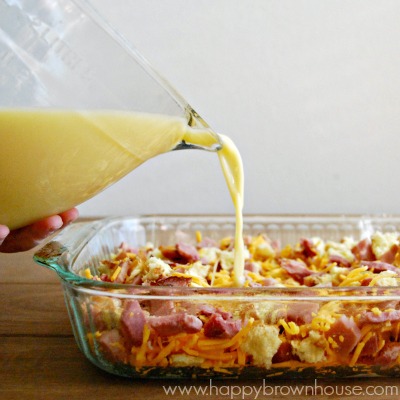 Bake it.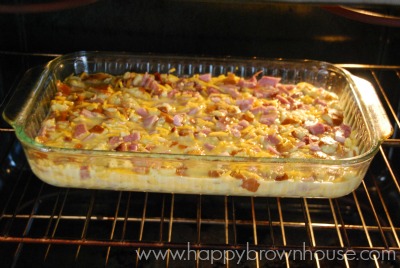 Serve and enjoy!
The great thing about this casserole is that it can be assembled the night before and then just placed in the oven the next morning for breakfast. It's a perfect way to have Christmas brunch ready without spending a lot of time in the kitchen in the morning--so you can savor the time opening presents with the family! Or, you can even assemble this casserole and place it in the freezer until you're ready. Just pull it out the night before, thaw in the refrigerator overnight, and bake in the morning. You may need to cook it a little longer, depending on how thawed out it is when you stick it in the oven. Either way, the results are yummy.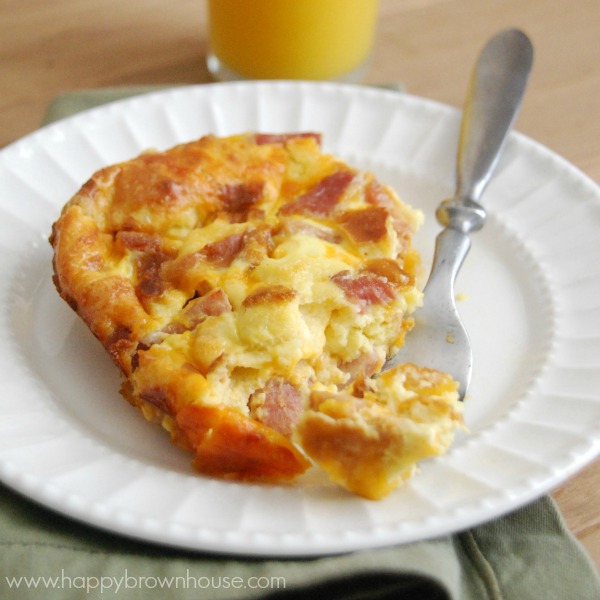 Be sure to check out more delicious ham recipes from Walmart and Hormel. I'd love to hear about your favorite leftover ham recipe--tell me in the comments!
If you like this recipe be sure to check out my Sausage, Egg, and Cheese Breakfast Casserole. Want even more breakfast ideas? Here are over 28 easy Christmas morning breakfast ideas that will make your mouth water just looking at them. Now that we've got breakfast covered, let's work on lunch or dinner with this easy, homemade Broccoli Cheese Soup recipe.
Want more Christmas ideas?
Reindeer Floats
Cinnamon Sugar Pretzels
Red Velvet Cake Mix Cookies
Peppermint Bark Oreos
Ham, Egg, and Cheese Breakfast Casserole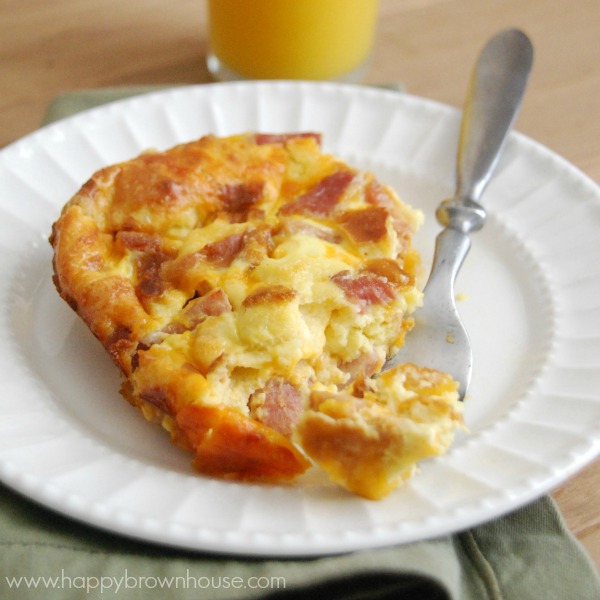 This easy, make-ahead casserole is perfect for a Christmas brunch, Easter brunch, or any day of the year!
Ingredients
2 cups ham, cubed
6 eggs, beaten
6 slices bread, broken into pieces
2 cups shredded cheddar cheese
2 cups milk
1 tsp salt
1 tsp dry ground mustard, (found in the spice section)
Instructions
Preheat oven to 375 degrees.
Chop the ham into cubes. I used around 2 cups. You can add more or less depending on your desires.
Crumble the bread into small pieces.
Mix the bread, cheese, and ham together. Spread evenly in a greased 13×9 casserole dish.
Crack and beat the eggs.
Add the milk, salt, and ground mustard to the eggs and mix well. Pour over the ham, cheese, and bread in the casserole dish.
Bake in the oven at 375 degrees for about 40 minutes.
Enjoy!
Recommended Products
As an Amazon Associate and member of other affiliate programs, I earn from qualifying purchases.