We could all use a little more color in our life! Right? These Rainbow Busy Bags for Preschoolers, or even Kindergarteners, are some of my favorite color matching, color sorting, and rainbow activities for early learners. You will find most of these preschool activities have a fine motor skills focus because you know how I love sneaking in fine motor skills activities any way I can. Every single one of the rainbow busy bags in this list are easy to put together--requiring few materials or time to make--so you can put them together quickly and get started using them with your preschooler right away.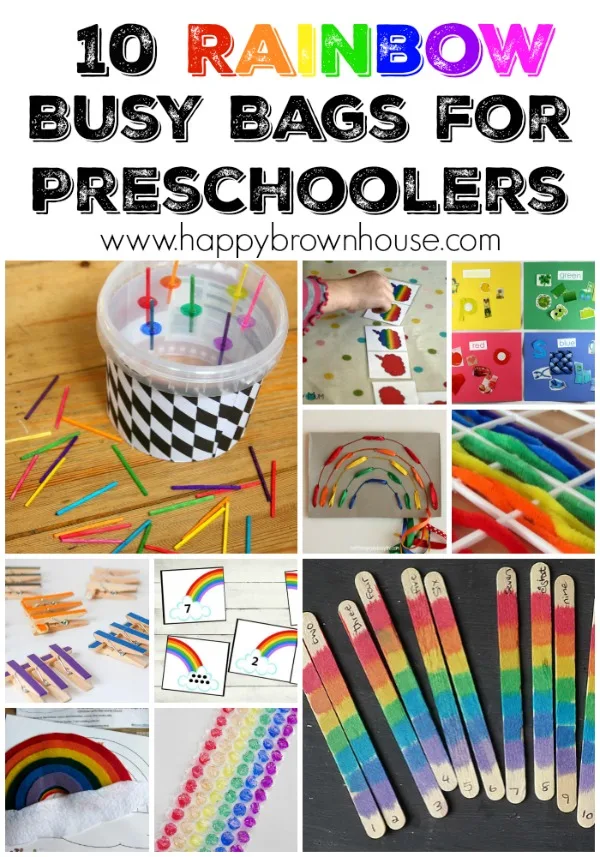 Top 10 Rainbow Busy Bags for Preschoolers
I love this Rainbow Lacing Busy Bag from Coffee Cups and Crayons. It's simple to make and works on lacing fine motor skills that are so important.
The Weaving Rainbow activity from Best Toys 4 Toddlers would make another great busy bag and involves the weaving fine motor skill. This activity only needs two materials and is also super quick to pull together.
If your kids love popping bubble wrap, then they are sure to love this Rainbow Bubble Wrap Busy Bag from Lalymom. I'm going to make this one ASAP for my 4 year old because he loves bubble wrap. While you can do the activity as directed, I think it could be turned into a little game with colored dice and then popping the color you roll. Plus, this is also another great fine motor skills activity. Are you sensing a theme here yet, or is it just me?
If you have washi tape, popsicle sticks, and clothes pins, you're all set to make this Color Matching Busy Bag from Life over C's. I thought it was a clever way to use what you have to make a quick learning activity for preschoolers. Need I even say it? Fine motor skills again, my friends.
This Quick and Easy Rainbow Busy Bag for Kids from The Educator's Spin On It is perfect for color sorting and color matching. It's easily adapted to different ages and perfect for when you're in a pinch. This one works on cutting fine motor skills.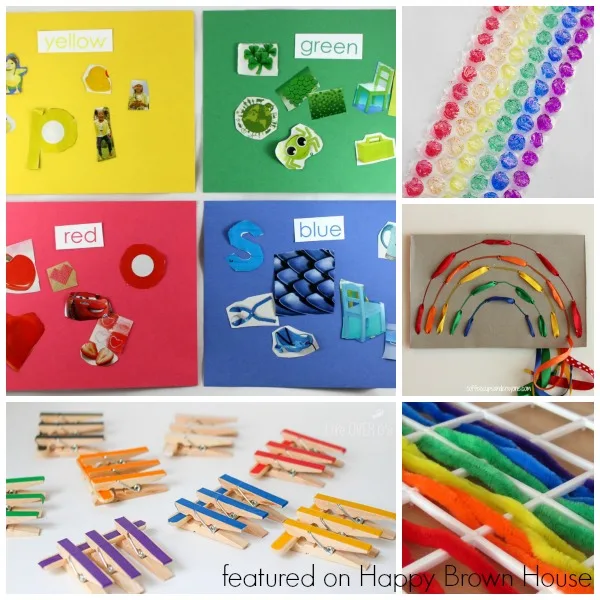 This Matchstick Color Sorting Fine Motor Toy from the Imagination Tree is similar to an activity my 4 year old loves to do with pipe cleaners. This is a great thing to toss into your bag for those times you have to wait on the doctor or at a restaurant. Putting those tiny matchsticks or toothpicks is a tricky little skill for those little hands.
Print and laminate this Rainbow Domino Game from Rainy Day Mum for a fun color matching game to place in a busy bag.
While you're printing and laminating, grab these Printable Rainbow Number Puzzles for Preschoolers from ABCs to ACTs for another instant busy bag activity.
Have your preschooler build a rainbow from felt with this easy Build-a-Rainbow Busy Bag from All Our Days.
The Rainbow Craft Stick Puzzle from Powerful Mothering is perfect for a busy bag activity and your kids can help you make it, too!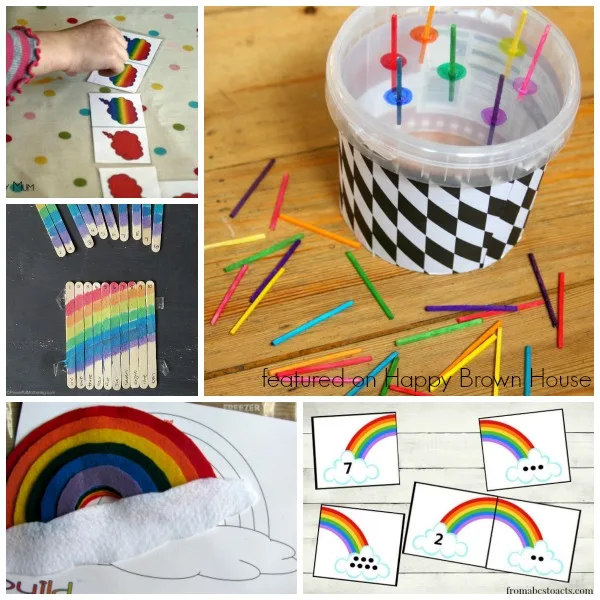 [Related: How to Make Rainbow Rice for Sensory Play]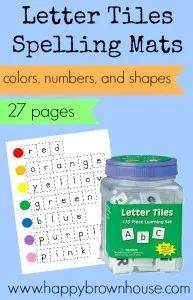 As an added bonus, don't forget I have a letter tiles spelling mat with color words when you become a subscriber by email. These are perfect for busy bags, too!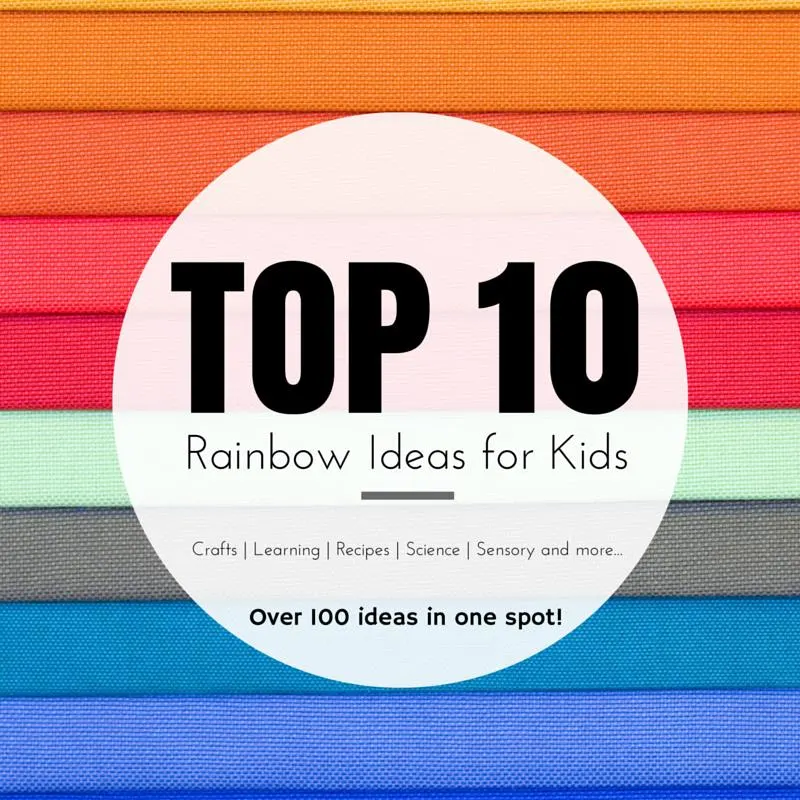 Want more rainbow activities, snacks, crafts, and more? I've teamed up with a group of bloggers to bring you rainbow themed lists today. Be sure to check out all the rainbow-tastic posts!