This Straw and Pipe Cleaner Busy Bag is probably the cheapest and easiest busy bag idea there is. Using just two items, we can put together a busy bag the kids will love to play with. What two items? Straws and pipe cleaners. It's as simple as that. Plus, if you head to the dollar store for the items you can make this busy bag for just $2.00. That's pretty great if you ask me. Chances are you already have these items sitting around the house.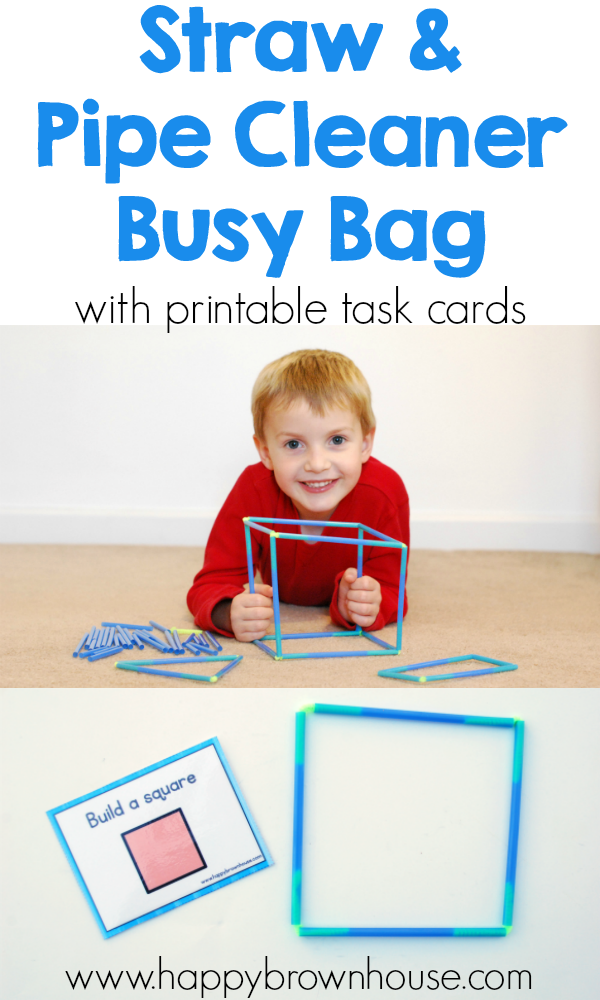 *Affiliate links are present.*
This busy bag for kids is something that I made when my oldest was a preschooler and it's still something that gets pulled out and played with. My youngest uses this straw building busy bag to practice making shapes and build fine motor skills. My oldest uses this busy bag as a building STEM activity because he's a little engineer in training. Isn't it funny how even the simplest of things can bring the most fun and creativity to the surface?
How to Make Straw and Pipe Cleaner Busy Bag
Materials: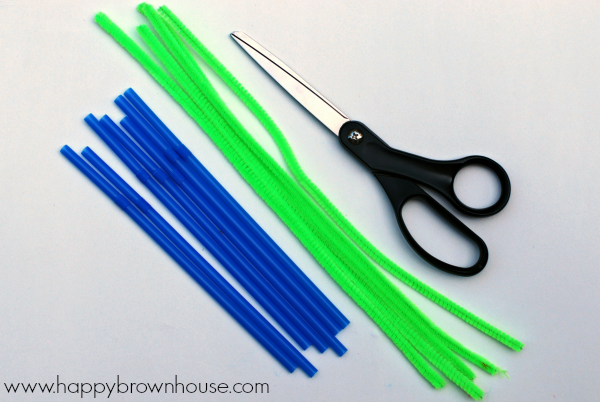 Directions to Make:
Cut the straws in half and some in fourths. If they are bendy straws, I usually cut this part off, but you don't have to.
Cut the pipe cleaners in fourths. Bend them into an L shape.
Print out the Build-a-Shape Task Cards. Laminate for durability.
Directions to Play:
Kids will use the pipe cleaners to connect the straw pieces and build shapes. The Build-a-Shape Task Cards will help guide them as they build the shapes.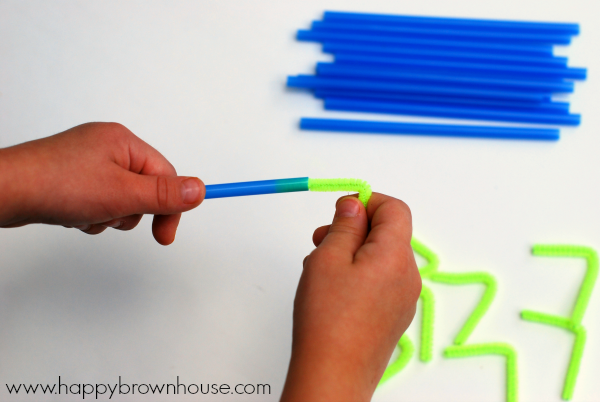 See that cute picture below? It made the cover for my book, Busy Bags Kids Will Love.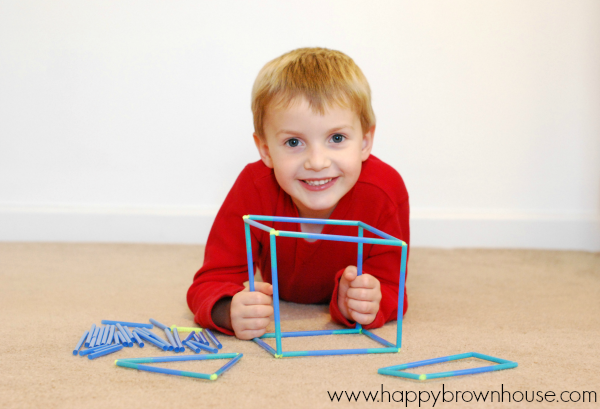 Build-a-Shape Task Cards
The Build-a-Shape task cards have various levels on them. For preschoolers, there are picture prompts for easy shapes. For a challenge, there are three dimensional shapes to build. For an even bigger challenge, there are some reading building prompts for kids to get creative and build things like houses or a bridge. This is a perfect easy STEM activity for kids.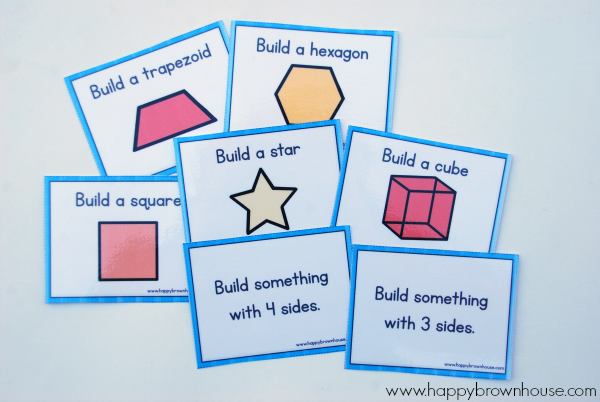 -->Click here to purchase the printable Build-a-Shape Task Cards available in my shop for instant access.
Other Fine Motor Skills Busy Bags you might be interested in:
Lacing Shapes Busy Bag
Tracing Lines Busy Bag
Alphabet Beginning Sounds Clip Cards Busy Bag