No matter how many times my kids have experimented with baking soda and vinegar reactions, they are always mesmerized. It never fails to make them giggle and wonder. One of my boys' favorite activities is to have fizzy fun. My oldest asks over and over to make a volcano and the youngest asks for a Fizzy Tray while using different tools to develop fine motor skills.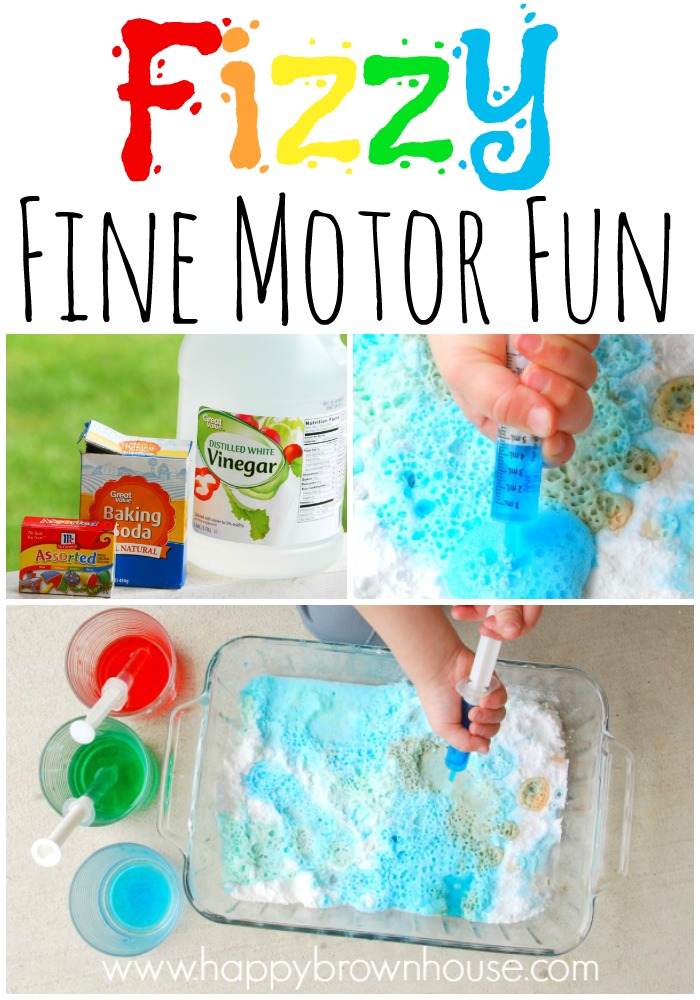 How to Make a Fizzy Tray
A Fizzy Tray is easy to set up for preschoolers! Sprinkle a layer of baking soda on a tray or in a glass 13x9 pan. Pour vinegar in a cup and add a drop or two of food coloring. Mix up the colored vinegar. Then, you're ready to play. We like to use different tools to transfer the vinegar from the cup to the tray to develop and strengthen fine motor skills.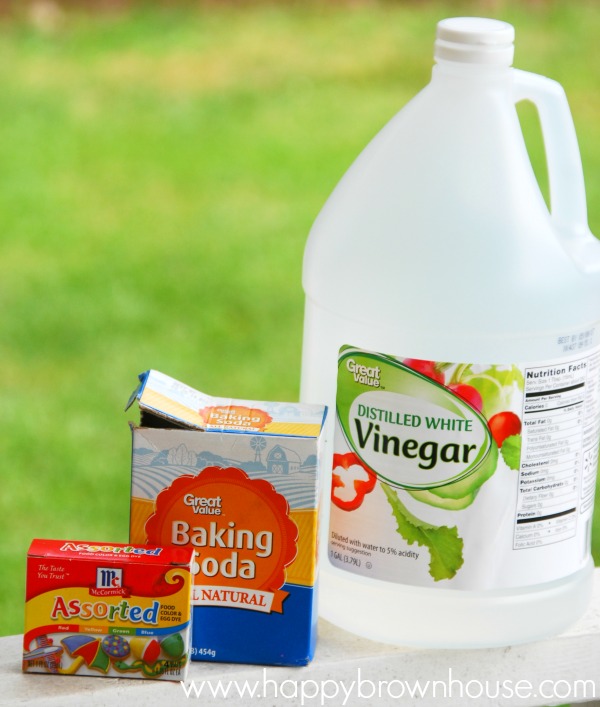 Affiliate links are present
Tools We Use for Fizzy Trays:
Push/Pull Medicine dispenser (pictured below)
Measuring Spoons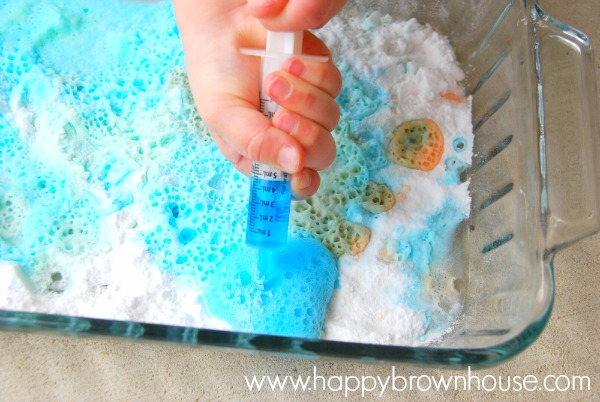 Benefits of Fizzy Fine Motor Skills Fun for Preschoolers
There are lots of things preschoolers are being exposed to with this simple activity!
Learning about science--they may not know the science behind it, but this is an introduction to chemical reactions.
Learning about colors--ask your preschooler what happens when they mix two colors.
Developing fine motor skills--mix up the different tools each time or let your preschool choose and they'll have plenty of practice using their little fingers.
Learning to be gentle--I don't know if you noticed, by I used glass containers for this activity. Part of that was to take better photographs for this blog post, but another reason was to help my preschool son practice being gentle around glass. He felt like a big boy and was very careful!
Learning to be patient--My son quickly figured out that he would enjoy this activity more if he waited until the reaction was finished before pouring more vinegar on the baking soda. He didn't want to miss out and he didn't want it to end too quickly!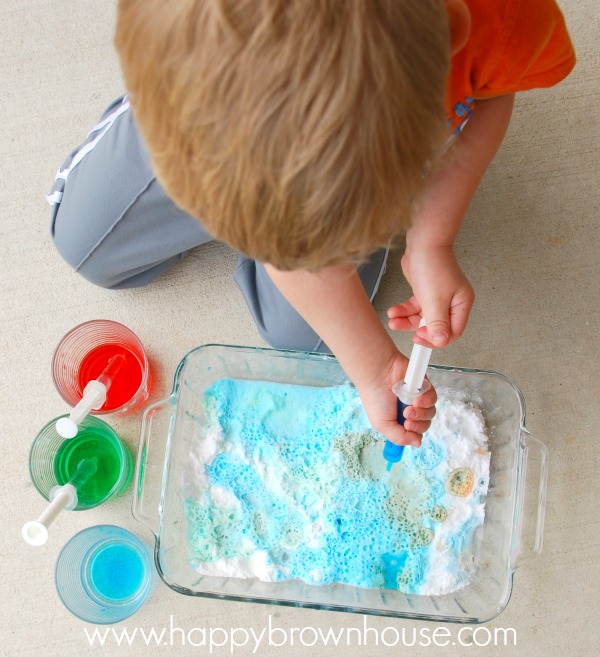 If you've never tried this activity with your child, you should! The materials are cheap and quick to put together--I bet you already have them in your house!
Recommended Resources for Developing Fine Motor Skills
What are Fine Motor Skills and why develop them?
Developing Fine Motor Skills Series (10 posts with recommended activities & fine motor skills)
The Ultimate Guide to Fine Motor Skills
100 Household Items for Fine Motor Skills
10 Ways to Boost the Power of Playdough
Fizzy Fine Motor Skills Fun
Want more fine motor fun?
Follow Sara @ Happy Brown House's board Fine Motor Skills Activities on Pinterest.
Want more simple science fun?
Follow Sara @ Happy Brown House's board Easy Science Activities on Pinterest.